Weight Loss Surgery and Improvements in Health
Weight loss surgery can have other benefits in addition to weight loss. It can improve the following obesity-related health conditions. You may have fewer side effects, and/or be able to reduce or stop your medications. (Of course, don't ever change your medications without your doctor's recommendation).
Type 2 diabetes mellitus
Pre-diabetes
Hypertension (high blood pressure)
Sleep apnea (chronic obstructive sleep apnea)
Asthma and shortness of breath
Osteoarthritis and other forms of joint pain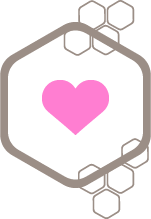 It can also improve your quality of life in other ways.
More ability to be active and participate in fun activities with friends and family
More self-confidence
More energy
Better overall health and fewer days lost from work
Weight Loss and Health After Weight Loss Surgery
For some people, weight loss surgery can be more effective than diet and exercise alone. Many previously obese individuals who were unable to lose weight by dieting have been able to lose significant amounts of weight with weight loss surgery and the proper weight loss surgery diet. Many bariatric surgery patients find that their chronic conditions, such as diabetes and high cholesterol, improve after losing weight with surgery.
Bariatric surgery isn't a quick fix, though. Success and health after surgery require the patient's hard work and lifetime commitment to a healthy lifestyle. It'll take a year or more to get to your goal weight, and you will always have to eat carefully to prevent weight regain and complications. You can find out whether you might be a good candidate for the surgery by looking at the eligibility page.
This page explains body mass index, or BMI, excess body weight, or EBW, and excess weight loss, or EWL. The BMI is used to help determine if you're eligible for weight loss surgery. It's also used to monitor whether you're at a healthy weight. EBW and EWL help you figure out how much weight loss to expect with surgery.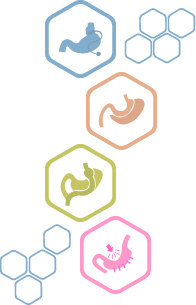 Amount of Weight Loss with Bariatric Surgery
How much weight can you expect to lose with bariatric surgery if you follow the diet as recommended? Many patients are able to lose more weight and keep it off better than with diet and exercise alone.
Weight loss surgery can help you lose 40 to 60% EWL within a year.
The Roux-en-Y gastric bypass has the fastest initial weight loss, the adjustable gastric band (lap-band) has steadier weight loss and the vertical sleeve gastrectomy is between the two.
You can lose 25 to 75 kilograms (55 to 160 pounds) in a year
Many weight loss surgery patients keep their weight off for several years1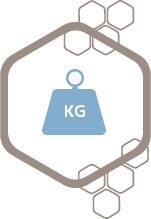 Weight loss with bariatric surgery can be more effective than with diet and exercise. A strict diet alone can help people lose about 10 kilograms (22 pounds) in the first year, and diet plus exercise leads to a loss of 13 kilograms (29 pounds). That's not much compared to the possibilities with bariatric surgery. Plus, dieters and exercisers on average regain half of their lost weight!2
Douketis JD, Macie C, Thabane L, Williamson DF. Systematic review of long-term weight loss studies in obese adults: clinical significance and applicability to clinical practice. In J Obes, 2005;29(10):1153-67.