SlimFast 3-2-1 Plan
SlimFast may be one of the most long-standing diets that is based on meal replacement products. The 3-2-1 Plan includes 3 snacks, 2 meal replacements (bars or shakes), and 1 500-calorie meal per day. Snacks can be Jenny Craig snack bars, nuts, or fruit. Meal replacements are high-protein. The 500-calorie meal consists of vegetables, lean protein, and a starch.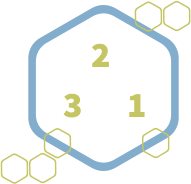 Advantages
This is a convenient diet that doesn't make you do tricky meal planning.
At about 1,200 calories per day, it's a low-calorie diet that'll let you lose weight.
This is a simple diet that doesn't require much cooking. You just need to eat bars, meal replacement shakes, and a single meal each day.
If you like sweets, this is a good way to go. Meal and snack bars and meal replacement shakes come in flavors like chocolate caramel, yogurt honey, chocolate almond, and chocolate peanut butter.
Jenny Craig products are highly fortified with vitamins and minerals, so they can help prevent nutrient deficiencies after weight loss surgery.
Disadvantages
You need to buy bars and shakes. If you can't find them at a local grocery store, you'll need to buy them online.
It'll be tough to get enough protein.
Your nutrients mainly come from processed bars and shakes, not from naturally healthy foods. You could miss out on other healthy nutrients like omega-3's from fish, probiotics from yogurt, and antioxidants from whole grains, beans, and fruits and vegetables.
You might be hungry. You get only one meal a day, plus bars, small snacks, and shakes. A snack bar is about an ounce – not very filling.
Some bars and meal replacement shakes are high in sugar and artificial sweeteners.
SlimFast 3-2-1 PLan and Weight Loss Surgery
You can't necessarily follow SlimFast 3-2-1 and stick to a weight loss surgery diet. That's because the single meal may be too large for weight loss surgery patients. It has 500 calories, which is one-half or one-third the total number of calories many weight loss surgery patients eat in a day. The meal can weigh half a pound (8 ounces) or more, when the size of your stomach, sleeve, or pouch after weight loss surgery may be only 2 to 4 ounces.
It has you eating six times a day. Some of the allowed snacks, such as peanuts and nuts, contain protein. Others, like fruit, don't. The diet's snack bars are low-protein, making this diet more likely to leave you hungry and become protein-deficient.
If you want to use SlimFast after weight loss surgery
Modify it and choose high-protein, low-calorie snacks instead of snack bars or plain fruit.
Consider breaking the 500-calorie meal into two smaller meals.
Choose lower sugar varieties of bars and shakes – read the labels.