Weight Watchers
Almost everyone in the dieting world knows something about Weight Watchers. It's based on a points system, so you can eat a certain number of points per day on this diet. Foods have more points if they are higher-calorie and higher-fat. Foods have fewer points if they are higher-fiber.
Support is another hallmark of Weight Watchers. You can still attend traditional face-to-face group meetings in your area. The program offers personalized support via online chat. Plus, you get access to online forums. Weight Watchers has apps to help you figure out points values of various foods, including restaurant foods.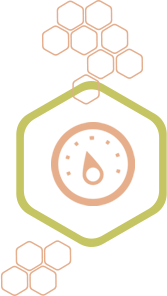 Advantages
Support, support, support. The more you have, the better you'll do…and if you're willing to pay, you can get online peer and professional support and in-person group support.
Technology. You can synch your activity monitors and download apps to be compatible with Weight Watchers' points system so you know how many points you can eat.
It does not require pre-made, processed foods, so you can develop a good eating plan for life while on Weight Watchers.
Disadvantages
The points system is hard to learn. You have to depend on Weight Watchers to tell you the value of each food.
Points are just one more thing you need to count. After weight loss surgery, you may already be counting protein and calories.
Cost. All that support isn't cheap.
Weight Watchers and Weight Loss Surgery
You can do Weight Watchers after weight loss surgery, but you'll need to pay attention to your weight loss surgery diet requirements. Weight Watchers doesn't consider nutrient composition, like protein content. Also, it doesn't restrict the size or timing of your meals. To do Weight Watchers after bariatric surgery:
Choose high-protein foods.
Limit meal and snack sizes so you are eating only a few ounces at a time.
Eat the number of meals and snacks your surgeon recommends, whether that is three meals and no snacks (for many lap-band patients) or 3 meals and 3 snacks (for many gastric sleeve patients).