History of BariatricPal.com
BariatricPal.com is unique because of personal ties to the weight loss surgery community. BariatricPal.com's founder is Alex Brecher who is himself a weight loss surgery success story. After years of struggling with obesity, Alex Brecher got the Lap-Band. He steadily lost more than 100 pounds and has maintained his goal weight for several years. BariatricPal.com grew out of Alex's desire to help other weight loss surgery patients write their own success stories.
The Need for More Weight Loss Surgery Resources and the Launch of LapBandTalk.com
The original inspiration for Alex came when he first got out of the hospital in 2003, just after his own lap-band surgery. Like you, he went online to find information and other resources to help him, but was disappointed to find that at that time, there really was no large weight loss surgery community to answer his questions and provide encouragement.
The need for a social site inspired Alex to launch LapBandTalk.com, an online community dedicated to all lap-band patients, their friends and families and anyone considering the surgery. Everyone was welcome to join for free.
Development of WLSBoards.com
LapBandTalk.com grew so quickly Alex was encouraged to start other discussion forums for the other common weight loss surgeries. These were the four sites. Together, they made up WLS (Weight Loss Surgery) Boards.
LapBandTalk.com, started in July of 2003, for the laparoscopic adjustable gastric band, or lap-band
VerticalSleeveTalk.com, started in February of 2009, for the vertical sleeve gastrectomy
SleevePlicationTalk.com, started in May of 2011, for the sleeve plication procedure
RNYTalk.com, started in July of 2011, for the Roux-en-Y gastric bypass
From WLSBoards.com to BariatricPal.com
The four WLSBoards.com sites had tremendous impact on the weight loss surgery community. Seeing their benefits and wanting to continue to serve weight loss surgery patients in the best possible way, we increased our efforts and launched BariatricPal.com in 2013. The goal was to be not only the world's largest weight loss surgery community for peer-to-peer support, but also to be the premier source of information for weight loss surgery patients.
BariatricPal.com features: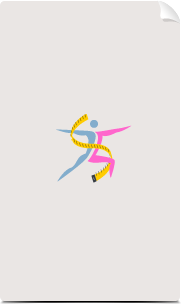 Discussion forums for weight loss surgery patients
A comprehensive resource center that includes information on weight loss surgery procedures, planning and diets
Large Bariatric surgeon directory with members' authentic ratings and reviews
A supportive, positive environment for weight loss surgery patients and for those who are considering or preparing for weight loss surgery to fight obesity.
And so much more!
BariatricPal.com Today and in the Future
BariatricPal.com continues to strive to be the top weight loss surgery resource online. To achieve our goal of increasing access to everyone who needs it, membership is free for everyone. We plan to continue to serve the weight loss community however we feel we can do so most effectively.
This is where BariatricPal.com currently stands:
More than

380,000
members and growing
More than

4.8 million
member posts
More than

7 million
visitors per month
Free apps for your mobile device so you can take BariatricPal.com with you wherever you go.
Site that has both peer-to-peer support and credible information on weight loss surgery