Paleo Diet
The premise of the Paleo Diet, also known as the caveman diet, is that people should eat the way cavemen did because they didn't die of heart disease, diabetes, and cancer the way people are today. The author of The Paleo Diet, Dr. Loren Cordain, argues that you should eat unprocessed foods like meat, fish, fruits, vegetables, vegetable oils, eggs, and nuts (not peanuts), and avoid grains, beans, processed foods, and dairy products. Your diet includes 85 percent "clean" eating, and 15 percent "cheat" meals.
Dr. Cordain's website, thepaleodiet.com, describes his diet compared to a typical American diet this way.
Higher protein intake.
Lower carbohydrate intake.
Higher fat intake, but of healthy fats.
More potassium, less sodium.
Lower glycemic index (fewer blood sugar spikes).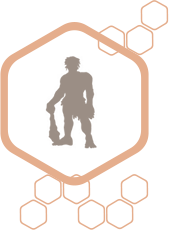 Advantages
The diet is high in unprocessed foods and low in processed foods. Advantages include:
Can help you lose weight because it cuts out so many high-calorie foods (sugars and starches).
Less sodium, sugar, and saturated and trans fats than a typical American diet.
Low in high-glycemic starches.
High in protein, healthy fats, and vegetables and fruit.
Simple – does not have specific meal plans or require certain diet products.
Disadvantages
Eliminates dairy products, so you can develop a calcium deficiency if you are not careful. That's already a problem after weight loss surgery.
Does not emphasize weight loss.
Eliminates nutritious and low-glycemic starches such as whole grains and beans, which also are high-protein.
Not likely to be sustainable long-term. It's boring and can cause nutrient deficiencies.
The Paleo Diet and Weight Loss Surgery
You can follow the Paleo Diet after weight loss surgery, but be especially careful to take your nutritional supplements since you'll be missing out on key nutrients like B vitamins and calcium from skipping grains, beans, and dairy products. For your 15 percent "cheat" meals, consider including non-fat cheese, cottage cheese, and yogurt, oatmeal, and beans.
Also, watch your portion sizes. You can choose Paleo foods, but make sure you stick to bariatric surgery portion sizes.