Gluten-Free
Gluten is a protein in wheat and some other grains. If you have celiac disease, gluten irritates your intestinal tract and can cause inflammation, bleeding, and nutrient malabsorption. You need to follow a gluten-free diet if you have celiac disease. Other people follow a gluten-free diet because they think it is healthier or they feel that they have sensitivities to gluten.
A gluten-free diet does not include:
Wheat and wheat products, such as most bread, pasta, baked goods, and breakfast cereal.
Barley, semolina, couscous, and rye.
Most salad dressings, sauces, prepared soups, and gravies, unless labelled "gluten-free."
Flax, oatmeal, rice, and corn.
It does include:
Meat, fish, eggs, and poultry.
Dairy products.
Fruits and vegetables.
Nuts, beans, and seeds.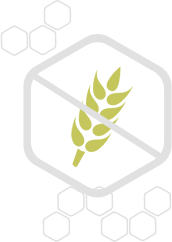 Advantages
If you have celiac disease or are sensitive to gluten, following a gluten-free diet is the only way to prevent symptoms. This diet can also help you limit consumption of high-calorie, high-carbohydrate foods like grains and desserts.
Concerns
The diet isn't meant to help you lose weight. You still need to pay attention to your portion size, protein intake, and calorie intake to lose weight. Another concern is that avoiding so many grain products can limit your intake of certain nutrients. On a gluten-free diet, your post-surgery multi-vitamin supplement is even more important.
Gluten-Free Diets and Weight Loss Surgery
You can go gluten-free on a weight loss surgery diet. Just make sure to choose gluten-free options. Know that processed foods, such as deli ham, turkey breast, and imitation crab, can have gluten. Stick to unprocessed options, like dried beans, fresh chicken breast, and eggs.
For your servings of starches, choose starchy vegetables, such as sweet potatoes and winter squash, and gluten-free grains, such as oatmeal and amaranth.
Going gluten-free doesn't have anything to do with calories, protein, or portion control – all central to your weight loss surgery diet. If you go gluten-free, you still need to pay attention to these important parts.