Background on Weight Loss Surgery
Bariatric surgery, or weight loss surgery, has helped thousands of obese patients lose weight and keep it off for years. It works by changing your stomach and sometimes other parts of your gastrointestinal tract (digestive system) so that you eat less and fewer nutrients may be absorbed.
Weight loss surgery isn't for everyone. You need to be morbidly obese (BMI over 40) or have a BMI over 35 and a serious obesity-related health condition to be eligible for surgery. You also have to meet the other eligibility criteria before getting surgery.
It's critical to understand that you are responsible for your own weight loss. Bariatric surgery can be a wonderful tool, but you are in charge of using the tool well. You will need to make the right dietary choices for the months and years following surgery to be able to hit your weight goals.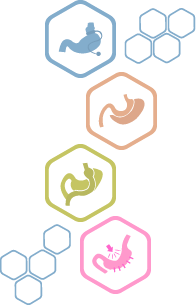 Types of Weight Loss Surgery
Some people think that there's only one kind of weight loss surgery, but there are many different kinds. You will need to learn about them and work with a surgeon to decide which is best for you.
Learning about Weight Loss Surgery
Gather all of the information that you can if you might be interested in weight loss surgery. Look online, ask your primary care doctor, read books and ask anyone you know who's had the surgery. Don't be shy—most people who had it are happy to talk about it if it'll help you. Read and participate on message boards to learn from bariatric surgery patients. As you do your research, double-check your information with your physician or a surgeon to make sure that it's accurate and that you're making the healthiest choices for you.
Some of the questions to ask during your early research are: