Clear liquid diet (one to two days post-surgery)
This diet is the same as the pre-surgery liquid diet. The goal is to prevent dehydration. The same clear liquids as before surgery are allowed, and no foods are permitted. Keep drinking as much as you can in the hospital or if you're already at home after an outpatient procedure or one-night hospital stay.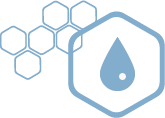 Foods List
Water
Broth
Popsicles
Gelatin
Tea
Coffee
Sports drinks
Pulp-free fruit juices
Tips and Guidelines for the Clear Liquid Diet
Aim for at least 1.5 liters (6 8-ounce cups) of fluid per day. More is better.
Drink 4 to 6 ounces per hour
Avoid very hot and very cold beverages. They can irritate surgery wounds.