Atkins Low-Carbohydrate Diet
Diet overview: You count net carbs on this diet. A net carb is the number of grams of carbs minus the number of grams of fiber in a serving of food. You start in Phase 1 with only 20 grams of net carbs per day.
Phase 1: Induction
Phase 2: Ongoing Weight Loss
Phase 3: Pre-Maintenance
Phase 4: Maintenance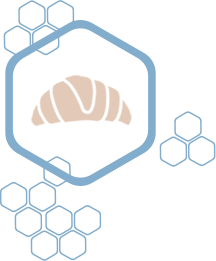 Advantages
Atkins provides tons of protein, which is just what you're supposed to have after weight loss surgery. Other advantages include:
Claims to reduce sugar and starch cravings.
Avoiding sugary foods like cakes, candies, and other desserts.
Encourages high-fiber carbohydrates, such as whole grains instead of refined.
Concerns
It restricts healthy foods just because of their carbohydrate content. For example, it discourages oatmeal, fruits, beans, and other nutritious foods because of their carbohydrate content. Other concerns include:
Requires a mesh band or silicone elastomer ring to be implanted to form the small stomach pouch
Higher vomiting rates than other bariatric procedures
Usually performed as an open, not laparoscopic, procedure, leading to higher risk for infections from surgery
Atkins and Weight Loss Surgery
You can follow Atkins while on a weight loss surgery diet. The weight loss surgery diet has you choose protein first at each meal and snack. Proteins such as chicken, fish, and meat are carbohydrate free. Next, your weight loss surgery diet has you choose vegetables. These are mostly low-carb and high-fiber – again, a good choice on Atkins.
Atkins allows high-fat choices, such as fatty meats, full-fat cheese, and fatty condiments like mayonnaise. Be careful, since these choices are high-calorie.