South Beach
The South Beach diet is a low-carbohydrate diet that isn't as extreme as Atkins. It was developed by Dr. Agatston, a cardiologist from Florida. It includes 3 meals and two snacks per day.
Phase 1 lasts for two weeks and is most restrictive. You can eat proteins, oils, non-starchy vegetables, dairy products, beans, and nuts and seeds.
Phase 2 adds fruit, starchy vegetables, and whole grains like oatmeal, barley, and brown rice.
Phase 3 is for weight maintenance. It allows the occasional dessert.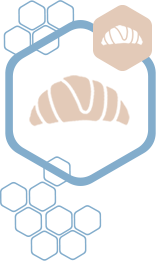 You can follow the diet on your own. You can pay to have access to South Beach Diet forums and official recipes.
Advantages
A more moderate approach to low-carb dieting than Atkins.
Not likely to lead to nutrient deficiencies (except the ones you're at risk for anyway after weight loss surgery) because it doesn't eliminate entire food groups.
Does not require processed foods.
Disadvantages
Need to pay for full access to support and recipes.
Can be time-consuming to plan and prepare food.
South Beach and Weight Loss Surgery
You can do South Beach after weight loss surgery. Be sure to stick to your bariatric surgery diet rules. Choose protein first at each meal, and keep your portion and meal sizes small. You might want to skip Phase 1 of South Beach, since your own "Phase 1" may be your post-surgery recovery diet. You'll be losing plenty of weight during that time.