Self-Pay and Financing Plans
You're "self-pay" if your insurance will not cover bariatric surgery. If you can afford it, you can pay your surgery with cash. Otherwise, you may need to get a loan from a bank or use a financing plan. Medical financing plans are like regular loans. You pay a down payment and monthly payments at the agreed rate.
Your surgeon may recommend a specific company or you can find medical finance options online. You should be able to contact them easily to ask about their terms for weight loss surgery loans. Some banks and credit card companies also have special programs for financing medical expenses.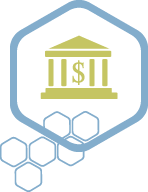 As with all major purchases and loans, be sure to take responsibility and read the fine print detailing the terms and conditions. As you budget, be sure to consider unexpected expenses, such as additional costs due to postoperative complications.