Revisional Surgery
A revisional procedure is a second weight loss surgery after the first procedure was unsuccessful. Examples include:
Band over bypass—addition of a gastric band over the small stomach pouch formed by the first surgery, a gastric bypass
Lap-band to BPD-DS, gastric bypass or vertical sleeve gastrectomy—removal of the gastric band and proceeding with BPD-DS, gastric bypass or vertical sleeve gastrectomy
Gastric sleeve to BPD-DS—the sleeve gastrectomy is the first step in a BPD-DS, so this conversion follows naturally
Gastric bypass to BPD-DS
Gastric bypass to longer-limb gastric bypass—this further reduces nutrient absorption by bypassing a greater portion of the small intestine
BPD-DS to BPD-DS with smaller pouch size—this further increases the restrictive effects of BPD-DS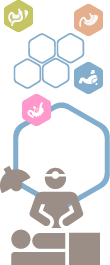 Revisional surgery has a higher rate of complications and longer recovery time than the first surgery. Also, it's important to carefully consider the reasons why the first surgery did not lead to desired weight loss. If the patient did not make the necessary lifestyle changes after the first surgery, a second surgery will not be successful either without dietary changes.
Most insurance companies have a policy of only reimbursing a patient's first weight loss surgery, but some companies have exceptions if the second bariatric procedure is for medical reasons and the first surgery was unsuccessful for reasons other than poor diet compliance.
Not hitting weight loss goals despite diet compliance
Pouch has dilated not due to patient overeating and needs to be restricted (made smaller) again
Replace lap-band if it has slipped or there is leakage from the connection tube
Leak from seams after gastric bypass, BPD-DS or vertical sleeve gastrectomy