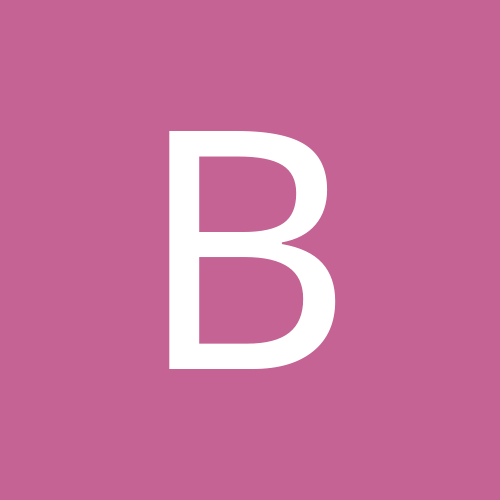 beachcitygirl
LAP-BAND Patients
Content Count

275

Joined

Last visited
Everything posted by beachcitygirl
My TT was 3 months ago. I did feel the same way, I almost cancelled. I am so glad I did not.It is a slow recovery, but so worth it. I love the results. Not having that extra skin hanging has motivated me to get back in the gym. I have lost 15 pounds since the surgery. I am happy to answer any questions you have. Make me heal.com has a wonderful support group for TT. It is just like this one but tons of people who had the TT. I found it very useful after the surgery. before surgery it could make you a little nervous. Teri

I had a TT 11-10-11. I lost 20 pounds since, and I do have a golf ball in my tummy. I hate it!

My insurance covered my TT because of rash and the potential of fungus growing. My doctors office did all the paper work. They know how to word everything, I think they said something about an oder and sweating

Sorry I should say BSBC is approved my panniculectomy. I am paying an additional 1k for the TT

Congrats! I am very happy for you. I have the same insurance and was banded 4-10. They just approved my Tummy Tuck, I am getting that 11-10

Hi, my insurance is paying for my panniculectomy, my Dr. is charging an additional 1,000 for TT. Good luck. Let us know how it goes

To my surprise I just found out I am approved for tummy tuck! I want to lose 20 pounds before I do the surgery, but need to schedule consult soon. I could use advice on what kind of questions I should ask the Dr. and what to expect. Thank you Teri

I am 183 now and 5'4 we have the same mini goal and final goal. Some days I wonder if I will ever get to 150. How tall are you? Congrat on the huge weight lost!

I had surgery 4-29-10. I was 250 pounds and I also have given birth 5 times. I know how overwhelming this whole process can be, but you will be ok. In fact a year from now you will be amazing. Healthy, more energy, and looking fab. A year goes by so fast. When I was where you are, I did not think I would ever get here. Take it one day at a time.

I took my 3 grown sons camping a couple wks ago. We were swimming and racing up and down the river when my son stopped me and said "Mom look at our empty chairs just siiting there. I am so proud of you Mom" You see, I am usualy siiting in one of those chairs WATCHING my famlly enjoy vacation. Two miracles happened that trip. My very health/fitness crazed son has never told me was proud of me (he is 26) and I was active the entire trip!

I have Blue Shield/Blue Cross. My appt was kind of a mess. The front office mixed up my paperwork, this made the Dr. fustrated. He was nice to me but rude to the PA. He was hurried, rushed with his answers, stressed yet still trying to be nice to me. His pictures looked great, and I like the answers to my questions but did not get the warm fuzzy feeling I have read on other post. I am scheduled for surgery 11-10-11. My birthday is 5 days later. A flat tummy what a wonderful gift to me! I asked how this surgery would compare to the Breast Reduction I got last year. He said it is a much tougher surgery, more painfull, and longer recovery. This scared me very much as I had a real slow painful recovery. 2 mos of the worst pain ever, 3 mos sleeping in a recliner, 6 mos of pain, depression wonderring why I would do this to myself. It has been a year and a half, and I have slight numbness on the side of breast and sensitive nipples, not a big deal at all. I am very happy with the results, so the pain was worth it. I have fibromyalgia so I have over active pain nerves causing everything to be much more painful, and I was told my recovery time is about twice as long. Thanks for your post

Thanks........ I have my consult appt. in 2 hrs. I have printed your questions for me to ask. I am vervous and excited

My surgery was april 2010, you and I have lost the same amount of weight. I just got approved for a tummy tuck, but have chosen to wait until I lose more weight. Talk about a wast of time, but I am trying to focus on the fact that I am 189 pounds not 250 anymore. before the lap band I would go on a diet and after a year and a half I would have lost 60 pounds and gained back 70. Keep up the good work and be nice to yourself, you deserve it!

Thanks spoiltmom- I would not have thought of most those ?? My insurance is paying for the lower portion and I will pay a $1000.00 for the top portion. My Dr says it looks bad to just do the lower so he gives huge discount to do the whole tummy. Sorry I forget the correct terms for these procedures.

3-29-10 surgery, I am down a total of 61 pounds, I have not worked as hard as I coul have, but today that changes as I just found out I am approved for a tummy tuck. I want to lose another 25 pounds first as fast as possible. Congrats to everyone on your weight loss

Thanks for sharing! My insurance covers tummy but not arms and thighs. I WAS considering Mexico for my future PS.

My breast reduction was covered

I had 5 surgeries in less than 2 years. 2 shoulders, Gall Bladder, Lap Band, and Breast reduction with a lift. My husband went to all appt. with me, held my hand throught it all. Changed my babdages, fed me, made sure I always had everything I needed, most of all loved me through it all. it has been a year since my last surgery. He still sleeps in the spare room and hasn't wanted to be intimate with me. he is still very loving and suporrtive, but I think he saw me as a patient and now has a hard time seeing me as a loving wife. I think the breast reduction sent him over the edge. It was brutal.

Just wanted you to know you are not the only one having these thoughts or feelings. I am a Christian, go to church, and bible study. I am struggling with my thoughts and desires. I pray throught out the day, ask God for pure thoughts, I ask him to help me desire my Husband, and to strengthen my marriage. I have not. and will not cross the line, and I am very thankful that I have people in my life to talk to and pray for me without judging me. thank GOD a true Christian is not jugemental, but loving, kind and supportive. For the record I am not evil either, just human and very thankful for Gods grace.

Has anyone used Dr. Madan of Beverly Hills?

Vodka and crystal light 30 calories

I had Lap Band surgery 4/29/10. Dr. Atul Madan was my Dr. I loved and trusted him very much. He is a good Doctor however you are right. He had a patient code on the table. A woman from Lawndale. Family pulled the plug dec. 26 2010. She was 52 years old. Family said she was healthy and just wanted to lose 50 pounds. This is the second patient this year to die at this clinic. The article was in the Daily Breeze I think tuesday. Another patient is suing b/c she was hospitalize for 2 wks after surgery due to an infection. The clinic had been in alot of trouble for using expired meds and several other citations. The original owners of the clinic are the Omidie Brothers. One of them had his licence revoked and the other is still there working. He is on probation for neglegance. From what I have read the clinic was shut down, and then re-opened in the Omidie Brother's Moms name.

Anyone know Dr. Madan of Beverly Hills

Thanks for posting this. I have been wondering how everyone is doing. I have lost 53 pounds. In the last 2 months I have lost and gained, then lost again the same 5 pounds. Last wk I hit my sweet spot, and what a diffrence. I am so happy. Congrats to everyone andkeep up the good work!