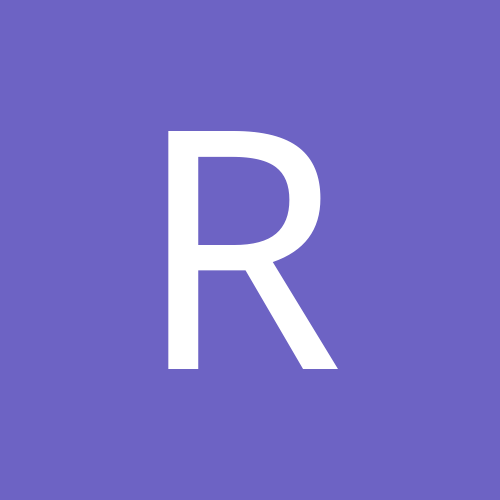 Rox
Gastric Sleeve Patients
Content Count

829

Joined

Last visited
Everything posted by Rox
I am going to be on my way to Mexicali, and surgery with Dr. Aceves. That being said, I read part of whatever little dust-up happened over someone coming home un-sleeved. From what I read, this was her own choice. My choice is to go forward with my trip and I will ask about his complications. There are thousands of threads on these forums and I know (even though I may not have much of a life)that I have not had time to go through all the complications, just as some people do not share their "easy" outcomes - so that others don't get the wrong idea. Could it just be possible that all the people who had complications did not post their outcomes??

Thanks for everyone's input - and thank-you stephanie 1678 for sharing your story. That's what we're all here for.

Just keep watching him - actions speak louder than words. However, I would try to talk to him - if he's still neglecting you, you may want to call him on it.

Just wait until Chris Christie's band fails - VSG for everyone!!

I got a case of assorted Isopure flavors and will use them post surgery - If I need to doctor them up I will!!

I am also leaving for San Diego in the a.m. for tuesday surgery. I'll be home Saturday, so any questions - i'll answer on the blog I intend to write about the experience!!

gmanbat - Love your writing, I am choosing to tell most people after the fact, my surgery is Tuesday with a very reputable surgeon in Mexico. The reason I haven't told people before is, this was a tough enough decision in the first place. I got my family on board, but it does not mean that I am completely without fear. My husband has reminded me several times that I do not have to do this. I can change my mind anytime. Right now, I am going back and forth between fear of doing this, and fear of NOT doing this. But once it's done I will tell everyone!!

My surgery is Tues. You look really good - I think you look healthy. It's these posts that help me overcome my fear

I'll be right there with you on the 30th - walk, walk, sip,sip,

My post-op instructions say that your diet should be 7-800 calories, 70-75 grams of protein, 40-60 grams of carbs, and 20-30 grams of fat - that's what is recommended for the first 6 months. The primary source of nutrition should be protein.

gmanbat - bowl of cereal?? You mean that i'll be able to have cereal again??!!

I'm right behind you on Tues., and yes, Iam looking forward to it!

Please see your surgeon on stuff like this - if your worried, see him/her and get an answer. The worst thing that can happen is that it's nothing. At least you'll know one way or another.

You've done really well, and it is brave to show your body to complete strangers - but, your success is apparent!

There's the Big Book on Gastric Sleeve, and the one by the surgeon Dr. Guillermo Alvarez, both are really good. Both are available on Amazon, and the downloads are 9.99

I would definitely be there by 8am - even a little earlier to catch the employees as they're walking in - you need answers!

I made all the plans to have my surgery in Mexico and then told my PCP. He wants to see me a week after I get back and will do all my blood work.

I'll have surgery July30th, can anyone give me an idea of the pain I should expect? Preferably from someone who's a wuss about pain like I am.

sounds good, I like convenience

You have done great!! Looking good!! And you look so much happier!!

I guess in a way i'm happy that my insurance doesn't pay for this. I had to quit smoking too, but luckily, I was tired of it. I don't have to wait around, but I do have to go to Mexico to make it affordable. Surgery is next Tues. so i'll keep looking for your updates.

A laxative?? Really?? You poor girl.