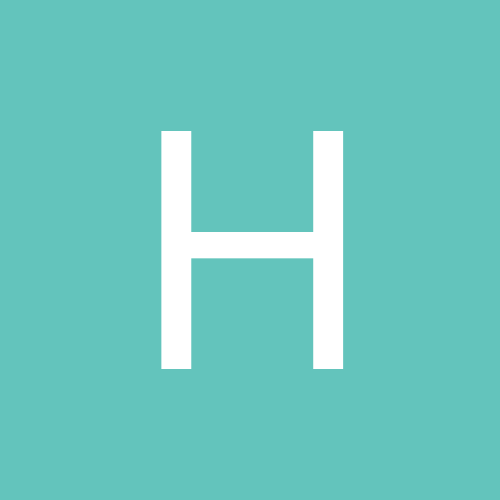 Content Count

131

Joined

Last visited

Days Won

1
About Me
Biography

I am a mom of 5, Wife of 20 years to my best friend and proud Hooman Mama to two Siberian Husky girls who I adore. Getting the sleeve December 2021. I am a certified Vegan Nutritionalist, Masters in Psychology and I am planning to become a certified Vegan Chef in 2022. My BMI is boarderline for surgery but I stopped being vegan and now have bad type 2 diabetes. I have a broken ankle with a 3rd degree tendon tear since Sept 2020 which prevents me from walking long and far and I've put in weight so the sleeve will help me loose my weight so I can get my ankle surgery and recover much better.

Gender
City
State
WhispersOfAngel

reacted to a post in a topic:

Need Help!! Feeling my weight loss has slowed down...stopped.

summerseeker

reacted to a post in a topic:

Post Op Rants!!

I've had a slipped rotator cuff for 8 years and torn biceps same shoulder. I have gone to get it done just to find out preop I had a herniated disc on my neck that was life threatening and had that done first. I'm allergic to pain meds (recovered from my neck surgery and VSG with only Tylenol) I have heard the shoulder repair is worse than the knee surgery - had an ACL repair on my right one with just Tylenol and Benadryl- by day 2 of non stop crying I was ready to loose it. So I'm Terrified of getting my shoulder done. I'm in pain all the time but not the pain I'll feel post op. Good luck to all of you who need to have surgery.

huskymama

reacted to a post in a topic:

restarting food diary

I lost 10 pounds well one then only one pound since and I'll be 4 weeks out this coming Tuesday. I've lost 29 pounds total from liquid to now. My Nutritionist told me I need to push my calories to 1200 a day to start loosing again. I'm walking 3 miles a day now so I'm super frustrated l. I was vegan preop and I was loosing way more than this and I've questioned if this was smart or not

huskymama

reacted to a post in a topic:

Post Op Rants!!

Mine was 10 days puréed until 4 months post op which is this coming Tuesday and then soft for another month so everyone is different just follow what you were told My nutritionist said if your tummy doesn't like the puréed go back to liquid for a few days try again everyone heals differently

I was told chew 25-30 times or to as puréed as possible I do count now I'm becoming OCD about it lol

Arabesque

reacted to a post in a topic:

VSG SURGERY

I'm almost a month out and saw my nutritionist Thursday because I've only lost a pound the past 2 weeks m. I use an app for my calories and water and even though I'm getting in my water my calories are under 750. She told me to up my calories and it should break the stall. So my advice is follow the protocol you've been given and if you feel unsure etc see if you can get into your nutritionist- it made all the difference in the world to me and calmed my anxiety way way down.

huskymama

reacted to a post in a topic:

VSG SURGERY

Like others I'm full or if I haven't eaten in awhile because I forget I get them but they are like a weird burp hiccup combo

huskymama

reacted to a post in a topic:

Do hiccups mean anything?

I am hitting 4 weeks Tuesday I saw my Nutritionist this past Thursday she told me to get a rotisserie chicken and cook it in the crock pot with some broth and even vegis she said eat one or two small bites the first time and wait and hour see how I do. She also said I could take lentil or vegi pasta (I have celiacs can't eat gluten so that's what I ate anyway) too it with some ricotta cheese and marinara sauce. Again 1-2 small bites see how I do. I'm so over canned tuna and chicken and soup I seriously only had protein shakes yesterday the thought of eating anything else was just not something I can do. She told me wait for crackers and breads until 3 months out because it can still hurt my tummy. I can eat, of course, baked or grilled fish etc. sweet potatoes and she said I can have a small amount of white mashed if I want but not much not often

Yes I had no idea when I was full until the past two days - I hit 3 weeks yesterday- and to my surprise I start kinda hiccuping but not like normal ones and today I now feel the dreaded pain of I am full that I've heard so many others talked about. I am thinking maybe the nerves are finally waking back up? Idk!

Go to the forks over knives website they have a ton of great recipes there or get there book I never had lentils until I got their cookbook now I love them and can't wait to eat them again!

I lost really good until week two then nothing for days I've only lost just under 2 pounds the past week - was 3 weeks yesterday- but I measure weekly and I lost 8.5 inches so I'm thinking maybe I lost more just not seeing it right now? And I'm week 3 which is the dreaded stall week for most anyway. I see my Nutritionist tomorrow I'm hoping she can give me tips.

LilaNicole20

reacted to a post in a topic:

Hey There! Any December 2021 Surgery Friends?

Don't get frustrated my Dr told me some patients do not loose anything for 6 weeks because your body is in shock and upset from surgery and trying to heal. Just stick to the program it will come off I go through 3-5 days loose nothing then I'll loose a pound and then loose a little everyday for a few days then bam nothing again. I wanted more weight loss but the Dr said I'm doing good plus slow weight loss is better than fast because it gives your body time to catch up and tone up

learn2cook

reacted to a post in a topic:

Bucket lists — where to begin?

Ice cubes are great I agree with that and it gets the eating and crunchy need to stop. I feel that cold things made my tummy feel better like maybe helped with swelling? But also sugar free Gatorade is awesome I would dilute my water with it to get more in but I drank it cold cold cold with ice

I had the sleeve 12/22 I have only craved 2 things and they were weird 4 days out I wanted onions 🧅 like I wanted to eat them like apples I never have eaten them that way so I was like wtf?!! Then a few days ago I craved cucumbers I wanted them juiced that made more since because I drank a lot of green juice preop. But I have cookies and chips etc here for my family I have no desire to eat any of it. So today I bought stuff for a green smoothie including my beloved cucumbers lol

I saw the Sr for my preop today she was shocked I could get up without pain!! I am down 28 pounds from liquid phase to today AND I'm 199 today!! Under 200 whoop whoop!! I also saw my endocrinologist and my Blood sugar was 105 I haven't been on meds since 2 days preop (had surgery 12/22, I am off all diabetic meds AND cholesterol meds - in fact I am med free already!!! I really regretted having this surgery day 1-6 of surgery but today I'm over the moon happy I had it because all the reasons I did have already happened!!! I'm not even 3 weeks out!!!

Arabesque

reacted to a post in a topic:

Uncontrolled Nausea

I was given a stomach acid reducer by my surgeon it helped me the most call your Dr I still get nauseous and I've check my blood sugar which is usually high as well so maybe blood sugar is part of the issue?