Content Count

86

Joined

Last visited
About armartin98
Rank

Senior Member


Birthday

02/14/1961
About Me
Gender
City
State
Zip Code
0-12-2018,  I saw a doctor for the band, the doctor said he does not want to do them anymore. Surgery scheduled for 3-12-2019. I cancelled all my appointments and decided not to go forward with bypass or sleeve. I had no health problems.
Go forward to today August 2021, I have gained 25 pounds and have high blood pressure that's not getting better with medicine. My Mother died unexpectedly in 2020 and with Covid I gained 30 lbs. I have dieted all my life and I just gave up.  I also have trouble walking long distances. I'm getting my EKD to see which surgery would be best for me on 10/1/2021. I'm worried because I have stomach problems and reflex though I think he will fix it.  Looking for people 60 and over.
My Upper GI done and a I have a small hiatal hernia that he will fix. Doc thought Sleeve would be best for me. My pre surgery appt. is 10/4/2021. This is moving really fast and I'm getting excited and scared at the same time. Surgery scheduled 12-22-2021!!
Surgery went really really well. No hiatal hernia fix as it was too small. I went home the next day. Nausea only 1-2 days after surgery. Incisions are light now. I eat and drink anything. I have little reflux and my blood pressure is almost perfect. I've lost 26 lbs., (including 2 weeks pre-surgery diet) It's not a lot compared to others but I'm OK with that since I'm older and I could have never done that before this surgery. I just wish I would have done the surgery years ago.  
6/1/2022- I have lost 37 lbs. I'm losing slowly. I do get a little frustrated but I feel great and healthy and that's all that matters. I went to a Memorial Day cookout and ate a little too much and felt sick and vomited. It didn't ruin my fun but I will watch it more at parties. I find it hard to get my protein in each day and have lost a little bit of hair. However, it's not noticeable. 

Weight on Day of Surgery:
236 lbs
Surgery Status:
Post Surgery
First Dr. Visit:
10/12/2018
Surgery Funding:
Combination
armartin98's Bariatric Surgeon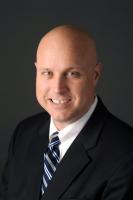 Riverside Surgical & Weight Loss Center, LLC
13837 US HWY 1
Sebastian, Florida 32958