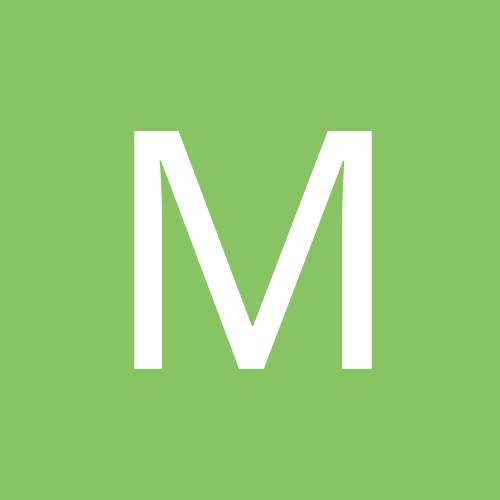 Malasis1977
LAP-BAND Patients
Content Count

40

Joined

Last visited
About Malasis1977
Rank

Advanced Member


Birthday

03/04/1977
About Me
Biography

Married & I have 3 wonderful Children

Interests

Swimming, reading, fishing, camping, and playing with my babies

Occupation

Financial Aid Administrator

City
State
Zip Code
Malasis1977 commented on qtney1's blog entry in Blog 90135

Glad to hear you are doing well. Keep us posted on how you are doing!

I am so frustrated! I know that I shouldn't weigh myself everyday but I do! :thumbup: Then i get discouraged when my weight fluctuates (which I know is normal) I actually asked my husband to hide the scale today, So I dont get this feeling. I need to tell myself the weight will not come off overnight. BUT I WISH IT WOULD! I have 32 lbs to loose before they will do my band. Sorry guys...had to vent. :confused:

Malasis1977 commented on Malasis1977's blog entry in Blog 69488

Thanks guys! Helps alot! Good luck to you both!!!!

Good morning! I have different questions that enter my mind every day. My question for today is... Will I be able to enjoy yummy food after the surgery? I know I need to be able to be in control, but wonder if I will be able to enjoy little things here and there...

Malasis1977 commented on blossoming's blog entry in Blog 93073

Malasis1977 commented on Alikitty's blog entry in Blog 101828

I know how you feel. I am in the pre-op stage. I have days that I am so ready for it and also days that I really dont want to do it because I am afraid. It is such a personal decision, one that only YOU can make. Good luck either way you choose!

Thank you Boo! I need to remember that on certain days... Can't wait to just do it!

Malasis1977 commented on qtney1's blog entry in Blog 90135

Thank you for sharing your story. I am not banded yet but I am on the pre-op diet and nervous and excited at the same time. Your story helps so much. Thank you again for sharing!

Malasis1977 commented on janetsjourneytoslim's blog entry in Blog 75574

I love hearing all these wonderful...happy things! I am so happy for you. Enjoy wearing that dress...you deserve it! Congrats!

I am sitting in my office and I started thinking about a blog I read earlier today. And now it's got me wondering something. When you get the stomach flu...does the Lap Band make you feel even worse? What happens if you can't physically drive to the hospital to get some fluid taken out of your band? Little things pop in my head and I start to worry, so I thought I'd ask the pro's!

I've heard that some doctors want their patients to do a liquid diet right before surgery. I was concerned about that and asked them yesterday and they said that they do it a little differently at Kaiser So Sanf Francisco, so I am eating healthy and acting as if I have the band already. I bet that was hard to do a all liquid diet! Good job! And thank you for the comment. I do have a question for you...would you do it all over again if you had the choice?

Malasis1977 commented on Boo_68's blog entry in Blog 102133

I couldn't agree more. God Bless you for going thru all of that! Obviously the person who said that is not educated enough to know that IT IS A BIG FREAKIN DEAL! Glad you are doing better! You are an inspiration to us all! Malasis

Hello All, Well today is day three on my Pre-op diet...and I have already lost 2.5 lbs! I am so happy! I really wanted to just give up yeterday...I was not prepared for dinner so it made things a little harder...part of my just wanted to go thru the drive thru...but I didnt...instead I went to the grocery store and bought stuff to make a yummy, yet healthy salad :smile:. I am proud of myself for not giving in. I have an appointment with the nutritionist tomorrow morning at 10am...can't wait. I CAN DO THIS!

I like # 1! Very cute! Congrats!