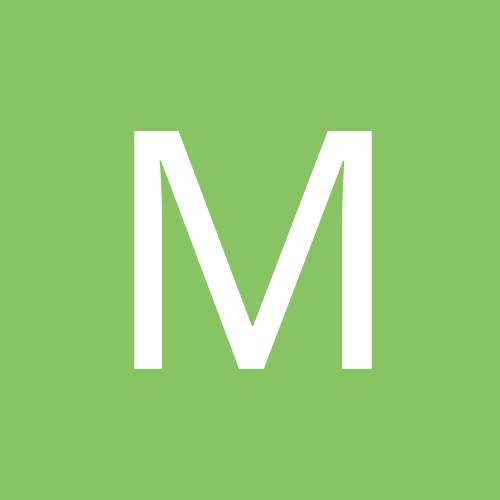 Malasis1977
LAP-BAND Patients
Content Count

40

Joined

Last visited
Everything posted by Malasis1977
I am so frustrated! I know that I shouldn't weigh myself everyday but I do! :thumbup: Then i get discouraged when my weight fluctuates (which I know is normal) I actually asked my husband to hide the scale today, So I dont get this feeling. I need to tell myself the weight will not come off overnight. BUT I WISH IT WOULD! I have 32 lbs to loose before they will do my band. Sorry guys...had to vent. :confused:

Malasis1977 commented on qtney1's blog entry in Blog 90135

Glad to hear you are doing well. Keep us posted on how you are doing!

Good morning! I have different questions that enter my mind every day. My question for today is... Will I be able to enjoy yummy food after the surgery? I know I need to be able to be in control, but wonder if I will be able to enjoy little things here and there...

Malasis1977 commented on Malasis1977's blog entry in Blog 69488

Thanks guys! Helps alot! Good luck to you both!!!!

Malasis1977 commented on blossoming's blog entry in Blog 93073

Malasis1977 commented on Alikitty's blog entry in Blog 101828

I know how you feel. I am in the pre-op stage. I have days that I am so ready for it and also days that I really dont want to do it because I am afraid. It is such a personal decision, one that only YOU can make. Good luck either way you choose!

Hello All, Well today is day three on my Pre-op diet...and I have already lost 2.5 lbs! I am so happy! I really wanted to just give up yeterday...I was not prepared for dinner so it made things a little harder...part of my just wanted to go thru the drive thru...but I didnt...instead I went to the grocery store and bought stuff to make a yummy, yet healthy salad :smile:. I am proud of myself for not giving in. I have an appointment with the nutritionist tomorrow morning at 10am...can't wait. I CAN DO THIS!

Thank you Boo! I need to remember that on certain days... Can't wait to just do it!

Malasis1977 commented on qtney1's blog entry in Blog 90135

Thank you for sharing your story. I am not banded yet but I am on the pre-op diet and nervous and excited at the same time. Your story helps so much. Thank you again for sharing!

Malasis1977 commented on janetsjourneytoslim's blog entry in Blog 75574

I love hearing all these wonderful...happy things! I am so happy for you. Enjoy wearing that dress...you deserve it! Congrats!

Hello all, I thought I would post this question even though it is not the most favorite subject to talk about....Throwing up! I was wondering if it is normal to throw up regularly. I have noticed that some of you say that you are tired of throwing up. So I was wondering if you guys can tell me if you do or you dont or if it is normal or not. Thank you!!

I am sitting in my office and I started thinking about a blog I read earlier today. And now it's got me wondering something. When you get the stomach flu...does the Lap Band make you feel even worse? What happens if you can't physically drive to the hospital to get some fluid taken out of your band? Little things pop in my head and I start to worry, so I thought I'd ask the pro's!

I've heard that some doctors want their patients to do a liquid diet right before surgery. I was concerned about that and asked them yesterday and they said that they do it a little differently at Kaiser So Sanf Francisco, so I am eating healthy and acting as if I have the band already. I bet that was hard to do a all liquid diet! Good job! And thank you for the comment. I do have a question for you...would you do it all over again if you had the choice?

Malasis1977 commented on Boo_68's blog entry in Blog 102133

I couldn't agree more. God Bless you for going thru all of that! Obviously the person who said that is not educated enough to know that IT IS A BIG FREAKIN DEAL! Glad you are doing better! You are an inspiration to us all! Malasis

I like # 1! Very cute! Congrats!

Malasis1977 commented on Hausherr's blog entry in Blog 102141

Congrats! I started back on my pre-op diet today! I hope that my caffeine withdrawals aren't too bad!!! Keep us posted on how you are doing! Good luck to you!

Hello everyone, I am back again and going to start again. I have not been banded yet, I went to see my surgeon in February and he was an absolute JERK! I couldnt believe it. I cried all the way home from San Francisco. I had lost 28 lbs and I was so proud and when I left...I was deflated :crying: And I hate to say it...but I gave up and ended up gaining most of my weight back :thumbup: I know that was my own fault and I am getting back on track. I got a email from Bariatrics Department stating that they are very sorry about what had happend and I could start back where I left off...but I have to lose about 23lbs....IT CAN BE DONE! I've decided that I REALLY want to be here when my children grow up and have families of their own. It's just not worth it. So any words of encouragement would be greatly appreciated right now! I absolutely LOVE to read all your blogs. :smile:

Good Luck to you! Can't wait to hear how happy you are once you are all done! Let me know how it goes...I'm pre-op still... Melissa

Hey everyone, Does anyone know who is a good surgeon at Kaiser in South San Francisco, CA ??? :thumbup: Or also, the ones to stay away from?:smile: Thank you!

Happy New Year everyone! I am seeing my surgeon on 1/25/10 and should find out my surgery date at that time. But I still have some questions. :biggrin: If anyone can post how you felt after surgery and your recovery, that would be great. I have concerns about pain and nausea. Is the pain like gas pains? ( had my gall bladder out and I remember that tight bloated feeling) Are you soar around your port area? Can you lay on your stomach after healing, or do you feel your port when you lay on your tummy? After recovery, did you feel hungry? I know this sounds pretty stupid, I was laying in bed last night thinking about it and these questions are what stood out in my head. I am excited about doing this, I have been overweight all of my life and I have three young children and I want to enjoy life, more than I do now. I would appreciate any feed back. I hope everyone had a happy and safe new year! Melissa

You dont know how great it is to read your 3 day post op Blog. I have not yet had the surgery (should find out a date on the 25th) but I keep going back and forth if I should do it or not. But deep down i think I should. Congrats on feeling good and you pair of jeans! I bet that feels soooo good! :0) If you have any advise for a "soon to be banded or not person" please feel free to share! Have fun!

Malasis1977 commented on Malasis1977's blog entry in Blog 69488

Thank you guys! You have no idea how much you all helped me! I was so scared! Stupid things scare me, I know! :0) Thank you all!