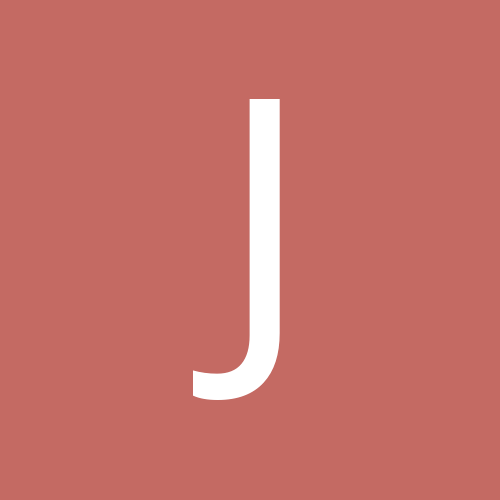 Jolie_KeMi
LAP-BAND Patients
Content Count

407

Joined

Last visited

Days Won

1
Everything posted by Jolie_KeMi
Hi October Sleevers. I was sleeved Oct 17, 2011, HW 230, SW 226, CW 143, GW 150. I have also been allowing some bad habits back in and HATE IT! I have allowed myself to finish out the year as is, and get back on track at the beginning of the year. That is a promise I have made to myself and am determined to see it through. I haven't been on this site in ages, and its nice to see some familiar faces/screen names. I hate that we are struggling right now, but don't allow that to get you down. Your sleeve is still there and it still can and will do its job. It's up to us to be accountable. I know, that's the hard part, but WE CAN DO IT!!

Hey AA Sisters. I am a very curvy woman and I am scared that I am gonna lose some of my voluptuousness. LOL! Truth is though, if I have to lose some curves to lose 85 pounds, I'm OK with that too. Peace&Love

I really, really hate to seem stereotypical, but I can't seem to give up some of my mom's best dishes. I have indulged in baked mac & cheese too many times to count since surgery. As well as her banana pudding and baked shells...sighhhhh. I can only eat about 1/2 cup at a time, but I dont even want to think about the calories and cholesterol in each serving. I just wanted to see if there is anyone else out there who is struggling with comfortable foods. What are you doing to avoid these foods at family functions when the atmosphere is so familiar and the good is sooooo good? Are there are some people out there who are a year + post op who can weigh in? Thanks in advance for the responses.

Thank you. Started at 226, now I bounce between 139-142. I'm 5'2.

I use it on Xbox Kinect 2/3 times per week. Doing that & the Biggest Loser on Kinect are my cardio. I'm pretty sure its same on Wii. They've worked for me.

18 months out & loving the sleeved life! [ATTACH]11615[/ATTACH]

You look ABSOLUTELY STUNNING! You're gorgeous Lady! Congradulations on what you've accomplished so far & Good Luck on the rest of your journey. I ate half a bag of those chicken & waffle chips. I felt so bad until I realized that I hadn't eaten anything like that in months & this wasn't something I would do on a regular. So I ate the other half a couple of days later but made sure I drank an extra 20 oz of water to compensate.

DON'T GIVE IN!! You dont need that, you just want it. It's not beneficial to your goal. I dont have any advice as to how to beat the craving...you just have to be mentally stronger than the craving. You can do it!!

Oct 2011. I've been maintaining 143—145 for the past month, which I'm Happy about because my goal was 150. I was wearing a 1X shirt, 16/18 pants. Now I'm in S/M shirts, 7/8 pants. This tool is amazing! I hope you get approved. Good luck!

Girl this is my life! Except I was 226 the day of surgery, & when I got down to 150 in the past, I was almost starving myself. You can get below 170!!

Girl YES!! That is amazing! Pre-sleeve I would gain weight while I was trying to lose, so every pound gone made me super excited. LOL. Just do what you know you are supposed to do, and that weight will come off.

Why on Earth would you be bummed about losing 36 pounds in 5 weeks? Stay positive!!

Yaaaassss Lakobe! I could care less about some hair. I just want my body to look right. I can get some hair sewn or clipped in. Hahaha!

If you're just looking for a fling, I say go for it. Keep it light and easy, and have fun. Get your cougar on girl!

No regrets at all. I saved my own life and regained my confidence. I'm so happy! Just be aware that there WILL be stalls, food mourning, days in that first month when you hate the surgery & probably yourself for doing it, and most likely there will be hair loss. Just don't stress about any of this because it all will pass. Be accountable for what you put in your mouth and how much you are willing to get off the couch. (Getting off the couch has been my biggest challenge). Good luck my Shorties! Y'all got this.

You look so confident and sexy in that red dress! I'm happy for you. Congratulations!!

Aww thank you so much! I was sleeved October 17, 2011. Almost 14 months post op!

Hey fellow Shorties! I'm 5'2, was 226 on the morning of surgery, and 143 this morning. Still losing about 2lbs per month although I'm in maintenance. I'm actually starting to get a little worried about the weight still coming off because I am really happy at this weight and have spent a lot of money replacing everything in my closet. Lol! Good luck on your journeys ladies!!

Already a big difference. You look great! Congrats on your progress!