Content Count

855

Joined

Last visited
280 Followers
About LaBelle509
Rank

Bariatric Evangelist


Birthday

January 2
About Me
Biography

Married and the mother of a beautiful daughter. Hope to have one more.

Gender
City
State
I was not kind to myself. I ate the wrong things, and ate lots of it. I really never learned to eat a small portion. I was raised by my grandmother. She fed us a lot and often. And we were told, to finish everything or we could not leave the table. So as I was getting older and unhealthy food became more available, I just kept adding the weight and lots of it. After my daugther was born, I went up to 298lbs. I started doing the Atkins and went down to 180lbs. I was so happy and proud with myself!! At some point my appetite slowly started to get stronger and I started to make bad choices again.

Once I noticed that I was gaining again, I went back to The Atkins diet. But I just could not get it straight. I failed.I tried again. And failed again. Then I tried counting calories, Jenny Craig to name a few...my body was just not having it. Once the scale did not show me a big loss, I just lost mydriveto stick with it.

Finally, Last month at my physical, the nurse asked me to get on the scale. When I saw the numbers: 348lbs I just felt the weight of the world fall on my shoulders. But I was not suprised. I was eating more, was not physically active. I was getting ore sad looks from my friends. And I was unable to move as well as i used to. I was going out less. My world was getting smaller. What was I going to do? I felt pretty lost at this point. I went online and started looking into surgery.
I knew my health insurance at work would not cover this. It barely covers anything as it stands. So I called my retirement fund company and found out, that I can take the money out to cover the procedure.
I have my official consult with the doctor on 4/17 and my surgery date will be decided that day.

I look forward to a new lease on life, This is my chance to have a normal relationship with food and my body. No more bad choices. No more " oh wow" looks when I enter the room. No more having a hard time fitting in chairs. I am looking forward to life.

Weight on Day of Surgery:
325 lbs
Surgery Status:
Post Surgery
First Dr. Visit:
05/02/2012
Surgery Funding:
Self Paid
LaBelle509's Bariatric Surgeon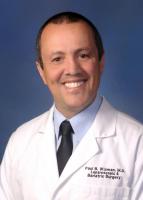 5800 Colonial Drive
Suite 108
Margate, Florida 33063