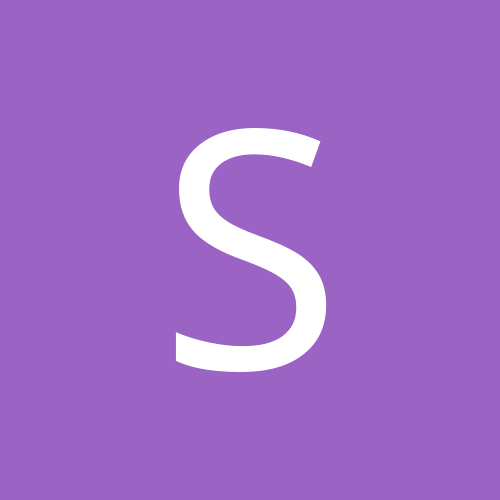 Sophie7713
Gastric Sleeve Patients
Content Count

799

Joined

Last visited

Days Won

19
About Sophie7713
Rank

Bariatric Evangelist


Birthday

05/29/1959
Contact Methods
Website URL

www.adelenekeelersmith.com
About Me
Biography

A new chapter and decade in life.

Gender
Interests

Fashion, movies, art, architecture, design, entertaining, a foodie, travel, adventure, lunch with the ladies, spending time with hubby and puppy!

Occupation

Interior designer, principal and owner

City
State
Zip Code
Sophie7713

reacted to a post in a topic:

10 Years Post Op - My love/hate relationship with my Sleeve.

I'm so very sorry to hear about friend's family loss after 18 years. Devastating, indeed! They are a handsome breed.

KidaandRoux

reacted to a post in a topic:

OOTD

GreenTealael

reacted to a post in a topic:

OOTD

I DO TWIRL! And, you are right... a woman of any status, race or creed are to be celebrated. I am married, but do not have children. You can also be diminished if you aren't like most couples with children. That's okay, though - Bobby, Mr. and Mrs. Sophie make a happy fun family! As does MISS. Fab and fantastic Arabesque, our down under BEAUTY! I think I'd love just the cake with no frosting, cream or sauce.

DaisyAndSunshine

reacted to a post in a topic:

OOTD

WanderingHeart

reacted to a post in a topic:

OOTD

BayougirlMrsS

reacted to a post in a topic:

OOTD

Called on a new client this past week. Another new outfit + shoes that had been stored for over 14 months. After site visit, we enjoyed lunch porch side with a breezy 92 degrees.

A grandmother!!!! I'd have thrown her off that pier! Really... what a ridiculous presumption, Arab. You look stunning just as you are. That cake is to die for. What an exquisite presentation. Pineapple coconut favored yellow or white cake? Fluffy? How wonderful to get out and enjoy life again. Sounds and looks like a truly magical wedding celebration.

Your flesh mesh in this case - LOOKS fabulous! Wear it well and happy healing... Here's to no more leg pain ahead.

Great outfits!!!! Especially LOVE the light blue top on you. Wonderful asymmetric lines and color for your pretty figure and fair skin. Before COVID I had bought three T shirts in this styling and adored them - but never had the opportunity to wear them. Maybe I'll pull them out for Mother's day lunch with Mom at her assisted living today. They just opened her facility to visitors May 1st. Yay! Bayou, maybe shop for a summer dress in this pastel blue color, too! You've also inspired me to pull out my new white jeans that I have never worn yet either. Remember how many of us had just replenished our new wardrobes 14 months ago? Then, March 2020 lock down! All dressed up and no where to go. Literally. Maybe now all those little outfits can "come out of the closet". Haha.

Happy belated birthday! Congratulations in your fabulous new dress and size. You wear RED well. You are probably in a 10/12 by now... I loved watching the inches and sizes melt away settling in XS/4 - 6 clothing. Now, I can shop those deeply discounted sale racks where only small sizes were left. Fun!

You look fabulous! The shoes are to die for.

You will be there in no time...

What a great back yard! He looks like an albino pelican? This is our neighbor Harold the crane who struts about .

Oh goodness, ladies... we need to get you and ms.sss down to Palm Beach to thaw out a bit! Seriously. It will be in the 90's Friday. You are welcome to plan a girls trip down. We'd have a blast showing you this tropical paradise. Sort of a sad forthcoming weekend for us (as you know). BUT with that second postponement... We do look to reschedule Sunday, May 7th, 2023. So pencil that in! Can't wait to hug and celebrate with you all in person. What a special timely bond and journey we share. It is always my distinct honor and privilege to know you - And, to meet the new individuals that have joined OOTD. So excited for the wonderful changes that await them physically, emotionally and strives toward a healthier lifestyle - Not to mention, a more confident and happier wardrobe! Fun.

Missing in action, I know. I know. Missing our days when we were really rocking and rolling our new outfits! That day will come again. Finally got out of my PJ's for four house sale showings yesterday. Selling by owner - perhaps, the right offer and buyer right around the corner?! Like mirror mirror on the floor whose the fairest buyer of them all... ;]

Nothing too exciting on the wardrobe front unless my bunny slippers count? But wanted to wish you each a Happy Spring! Happy passover. Happy Easter.

Looking absolutely GORGEOUS in that flesh pale pink tone sexy dress! You should be so proud of your new figure!