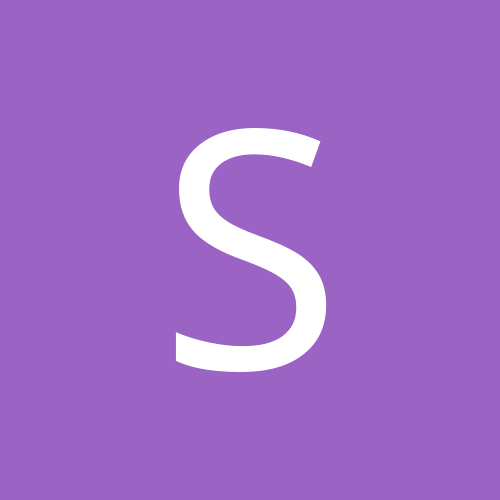 Sophie7713
Gastric Sleeve Patients
Content Count

787

Joined

Last visited

Days Won

19
Everything posted by Sophie7713
Nothing too exciting on the wardrobe front unless my bunny slippers count? But wanted to wish you each a Happy Spring! Happy passover. Happy Easter.

Looking absolutely GORGEOUS in that flesh pale pink tone sexy dress! You should be so proud of your new figure!

Happy Spring! Happy Passover. Happy Easter to you and yours! Easter basket for Mom Smith in memory care. I really do miss my Ashers brand coconut and peanut butter filled Easter eggs this time of year! But, I'm transferring that craving into making a prime rib roast and bake potatoes for Sunday Easter dinner.

WOW!!! Presentation looks as amazing as I am sure it tasted. That is one lucky fiancé', I'd say. Many best wishes and congratulations to the MARVEL-OUS couple. ;]

Me, too! Grocery shopping that is after two + weeks away... Made two varieties of tender poached chicken salads for the road. Left was traditional with celery, scallions, pecans and parsley. Right with slivered almonds, curry and golden raisins. Both mixed with a dab of Hellmans. The mini YETI kept everything really cold for travel. Happy Spring everyone! Made arrangement for our airbnb stay...

Love cabbage anything!!! Do share a dish photo. Here's my favorite beef cabbage soup, cabbage apple slaw and Asian salad.

Just look at that wonderful ms.sss (stands for super, sexy and sensational) figure just dying for her coming out party by spring/summer? The sun always shines brightly in your spirit and attitude regardless of the Canadian winters! Funny... I finally shaved my legs for the first time last week. Hate to admit this, but we had mid-80's last week and wore shorts for the first time in a long time. Headed north on business next week - So need to break out the sweaters, boots and leggings again. Really like winter wear now. Where before I felt extremely bulky with 148 extra pounds and the added layers. Yikes!

Made tuna salad on lettuce bed for dinner tonight. Hubs and I shared it. I ate ¼. Tried a new fresh orange citrus vinaigrette.

Jake - Are you coming down for the Honda classic this year?

LOVE THIS! Thinking Rod Stewart's ballad....Do you think I'm sexy, come on sugar tell me so... mr.sss is surely singing that tune. WOW. Looking FABULOUS.

Oh thank you - I've really missed everyone!!! Just not enough hours in the day with three active design projects in three different cities, house sale preparation and a potential move. We are contemplating a new adventure in a new location. ;]

That cole That coleslaw looks wonderful! Did you use pineapple juice in it? Sometimes I'll add pineapple tidbits to mine. Are you snowed or going to be!?

I call them science projects! ;]

Cabbage carrot broccoli slaw with raisins, almonds and apples with a hint of cinnamon + mayo. Healthy satisfying bites while on the road for business.

Comfy casual on a business trip in puppy friendly hotel restaurant...

Baby it's cold out there!

SOOO adorable on you... And, what a winning smile! Love your very cool and colorful outfit... ;]

Happy New Year 2021 to all! A few outfits over holiday vacate to cooler climes. Loved wearing winter garbs for a change...

Cropped tops are most flattering and proportion well the petite figure like yours. They serve to lengthen us visually. Long shirts not so much. You look FABULOUS CR! Probably time to change your name here. No chub and definitely no rub... Haha.

I want a bite! Any big scores on the Pokeman cards!? Who knew!

Egg salad lunch today... And, Mr. Sophie (our resident baker) just made these cinnamon swirl cookies for a neighborhood Christmas stroll-by from a safe distance. Found this tea towel for a friend's gift. Unfortunately, Christmas calories are not on my menu! For today, I celebrate my 2nd year sleeve anniversary. Mrs. Sophie and cookie calories all year long departed that very day December 17, 2018. No longer miss that out-of-control decadence. Very Happy Holiday season everyone!