Content Count

808

Joined

Last visited
14 Followers
About Pac-woman
Rank

Bariatric Evangelist


Birthday

04/26/1974
Hello, I am a girl in SFL that has been struggling with my weight for the past 40 yrs. This struggle is what made me who I am today. The good = endurance, the bad= low self esteem.
 
It has taken me so long to get to this point. I have had my surgeon's name and contact info on my hands for the past 2.5 yrs. A surgery I was so against with and here I am finally subjecting to it. I found myself in a situation this year that made me finally breakdown and say, enough is enough, Fat...you WIN!  I gave in and made that phone call.
 
So far, it has been an interest 6 mths. I have had moments that I don't believe I am doing this, then I have had moments that I am excited, then I had moments that I feel ashamed. Well, during my 6mths of dietician appts, although my weight barely changed....I learned a lot. I now what I must do, I just need the tool to obligate me to do it. (surgery)
 
Am I ready for the new lifestyle? I am nervous and I hope I can make it and not be a failure.
 
I turned to my sister today (who is totally against it) and I said..."I can't wait to buy pretty clothes". Something I struggled with all my life. She had a bitter sweet smile on her face. My sister is naturally thin, she wouldn't understand. But I think she realized, something so simple that she may take for granted is what someone is wishing for. Imagine that.
 
I got approved today, and I am super nervous. But exicited too.  I don't know what I am getting myself into, but I hope it is successful and I hope I have the strength to prove everyone wrong. I will not fail.

Weight on Day of Surgery:
253 lbs
Surgery Status:
Post Surgery
First Dr. Visit:
06/05/2014
Surgery Funding:
Insurance
Insurance Outcome:
1st Letter Approval
Pac-woman's Bariatric Surgeon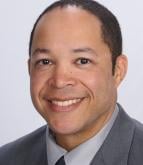 Kahlil A. Shillingford, M.D., PA
9960 Central Park Blvd., N
Suite 235
Boca Raton, Florida 33428