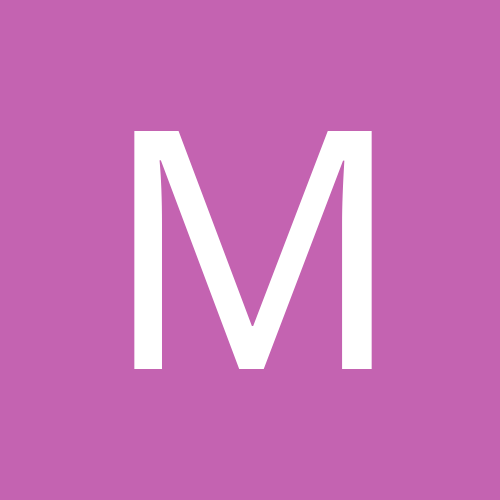 Content Count

82

Joined

Last visited
About MishiB
Rank

Banded 09/17/09


Birthday

12/06/1978
Metamorphosis: any complete change in appearance, character, circumstances, etc.

I thought I would get a head start on chronicling my change, my metamorphsis. I have so enjoyed reading other accounts, and I love the idea of journaling out in the open. It's amazing to see all who have transformed over the past couple of years, not only in appearance, but in life circumstances. Thank you to all who have shared your experiences, and continue to share - the good and the bad.

My name is Michelle, my nickname is Mishi. I like to be called Mishi... I only get called Michelle when I am in trouble - but my friends and family call me Mishi.

I am a lifelong member of the rollercoaster weight loss club... in my whole of 30 years I have lost 100 lbs and gained much more. I started dieting when I was in middle school. I have skinny parents and a skinny brother... my mom tried, but couldn't understand why when we all ate the same food I would get fatter and they would all stay skinny. They never had to watch what they ate and could eat in copious quantities... I of course cannot/should not... but I do, which is why I am where I am. I don't have that magical off switch to tell me I'm full - stop eating! Interestingly, when I was pregnant with both my DD's, I felt full, and not because they were pushing on my stomach, this was early on in the pregnancy... I wonder if it was more hormonal...

In any case... I have decided on the Lap Band for me. I have gone through the Psych eval. and the Nut. eval, my insurance has approved the surgery and my surgery date is set for September 17, 2009. Per my M.D.'s instructions I will begin my clear liquids diet two weeks prior to surgery...

Short term goals: Take measurements; take pictures (I hate being the one in front of the lens... I love being behind it!)

Long Term Goals: Get healthy! Stay healthy! Ok, those are given... what do I really want? To wear single digit clothing I don't recall EVER wearing single digits - EVER! In a year I will be graduating with my doctorate... I want to look good when I walk! We will be celebrating at Disneyland... I want to comfortably get on every ride without the awkward glances my way. When pictures are taken of me... I want more than just a head shot to be proud of!

The hardest part... telling my parents. My dad and stepmom would prefer that I loose weight just eating correctly... well I can see how good I am doing at that thus far :P. My mom doesn't want to have to think about me going through surgery, but is otherwise supportive, and will being coming for a visit the first weekend post-op (it'll be great to have extra help with the girls, who are 1 and 3). My DH has been incredibly supportive through every venture I take on and is as excited about this as I am!

...and away we go!...
Weight on Day of Surgery:
Surgery Status:
Pre Surgery
First Dr. Visit:
06/18/2009
Surgery Funding:
Combination
Insurance Outcome:
1st Letter Approval