 1234567890
Gastric Sleeve Patients
Content Count

311

Joined

Last visited

Days Won

1
Fighting obesity for last 8 years, finally took decision to reach out for help, and get VSG'd. Stats below: 
Surgery day: 03/10/17 | HW: 405| SW:  385| CW: 205| GW: 190ish 

By far it is one of the best decisions in my life. Surgery  it's a life changer, gained my confidence and health back.
This surgery helped to rethink about food habits, health, life and goals in life. Now, I eat to live NOT the other way around.
I have dropped about 175 lbs, thanks to this surgery and with 4-5 (1.5 hrs) workouts a week within 9 months.
Just remember surgery will help you 50%, the other 50% is a constant battle with your head and bad habits.
I hope I can reach my goal weight of by my first year post-op  (03/2018). My goal is to increase HIIT and Abs workout to tone the areas that need help.
I really wish my experience can inspire others...

Weight on Day of Surgery:
385 lbs
Surgery Status:
Post Surgery
First Dr. Visit:
09/10/2016
Surgery Funding:
Insurance
Insurance Outcome:
1st Letter Approval
1234567890's Bariatric Surgeon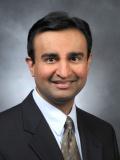 Center For Advanced Weight Loss
1738 Route 31 North
Clinton, New Jersey 07043