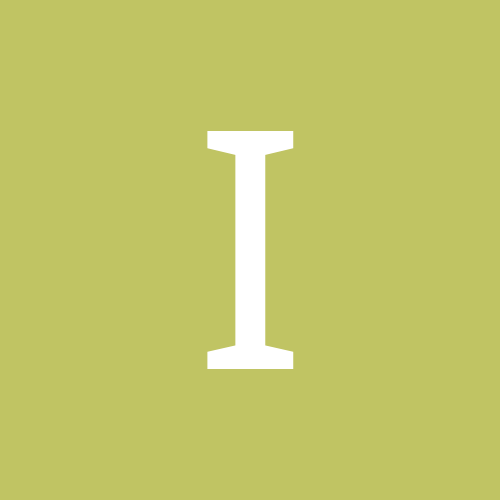 IsaacsGram
LAP-BAND Patients
Content Count

366

Joined

Last visited
Everything posted by IsaacsGram
I was sleeved Oct 1, and I've lost 7 lbs in the last 10 days, for a total of 47 lbs. I've been losing so slow I thought I was never going to lose enough to make it worthwhile -but now I have hope!

I haven't updated in awhile as I'm back to my busy life. Returned to work this Monday, 12 hours shifts, no restrictions. I am doing pretty well, keeping up, keeping hydrated. I was afraid of not having time to drink, let alone eat, but so far I've been able to make it work. I'm also babysitting my 1 year and 2 year old grandsons-that seems to wear me out faster than work! I had this surgery to help me keep up=but so far I'm struggling just as much as before. A bit disappointing, but I'm hoping my stamina increases as I lose weight and get a regular exercise regimen. Speaking of which, I started back to the gym on Saturday. My plan is to go every day off, even if I'm babysitting I will go afterwards. But there is no way to go on work days. Other issues I'm running into include constipation, back pain, and so much gas!! I think the back pain is just due to the abdominal muscles having gotten weak since surgery. For the constipation I have increased the fiber I take daily and now taking colace daily as well. This may also be contributing to the gas thing. So at least I'm finally losing weight again, I said goodbye to the 240's this Tuesday. I also got into some size 18 jeans and my work jackets that I had "outgrown". In case anybody is curious about my stats, i started out this journey at 277lbs, wearing size 22 jeans and 3x scrubs. My scrubs at work are now XL pants and 2x tops. I'm an apple shape-that hasn't changed too much yet. But I'm hoping I will become a thinner apple!!

I feel your pain! I'm 6 weeks postop and only down 20# from surgery. I know I need to workout more tho. I did lose 17# preop so I am trying to stay positive.

I was told no tomatoes for 2 months due to risk of ulcer.

My surgeon and facility are in the network, but are some of the most liberal postop. They allow whole pills from Day 1-no crushing , puréed meat x3 meals 1st day home, and even order NSAIDs for excessive pain (Celebrex). Go figure!

I attended the required 6 week follow up class and MD appointment today. The class was ho-hum, we received a script for lab work for the 3 month visit and every 3 months for a year, and a reminder of our diet restrictions and exercise recommendations. The good part, or the part that made the 1 hour drive worthwhile was sitting next to a fellow sleever I had met briefly at the last pre op class. She and I have a lot in common, age, weight to lose, type & date of surgery and the POST OP PAIN! I was shocked! She described her pain in her left side just like I had-and she said the MD had her come in to be seen and explained in detail how there were internal stitches that needed to dissolve and that the pain would last about 1-2 weeks and then suddenly disappear. REALLY? He didn't tell me ANY of that! Well, on top of that bit of news I asked about her weight loss- she's down 40 lbs from her date of surgery (Oct 1-same as mine!). Great. I'm only down 19lbs from Oct 1. But I will give as my excuse that I have not been able to exercise hardly at all-she has been able to exercise for about 2 weeks now. Boy,, I hope I can catch up now that that damn pain is gone! Lastly, when seeing the MD today, I told him about the other gal having similar issues- he said, "Yea, weird, I've had three of you ladies with that weird pain this month". I could have choked him! He had acted like I was some kind of freak when I was having my issues. GRRRRRR.

My pre op was 2 weeks of two protein shakes/day + one meal of 4oz protein & non-starch veggie. I lost 17lbs- I was amazed. (Start wt 277 and I'm 5'9").

Hi, I was sleeved Oct 1, on soft proteins, getting 60-75 gms protein per day, usually get enough fluids. Lost 35lbs so far, hit a couple stalls, but wearing smaller size and took out my bra extenders today!

I'm 5 weeks out and some days I, too, just want to snack. My Doc gave specific instructions NOT to snack. 3 meals only. When I do give in and snack I only have a Protein snack.

Oh yea! I'm almost 5 weeks postop and I have been indulging in the SwissMiss Diet Hot Chocolate made with water-I add a little squirt of whip topping spray to the top and it is awesome!! Only 25 calories and tastes like the real deal.

What a day! Finished writing my main paper for my Nursing ethics & legal issues class, went shopping for something to wear to a baby baptism scheduled tomorrow, and cleaned/changed water in my 90 gallon saltwater fish tank. Any 1 of those 3 would have killed me just a few days ago! Good news! Tried on dress slacks at Kohl's and ended up getting a size 18W, I could get the 16's on but they were a little snug(I only tried them for fun-didn't expect to be able to even button them-but I did!), but the 18's were a far cry from the 22's I've been wearing!! It is so nice to finally enjoy some of the good parts of this surgery! The cleaning of the 90 gallon tank took several hours, and I was even able to lift the 5 gallon buckets of water with little effort. I have been looking at my poor fishies for 5 weeks just aching to clean up their home! It looks so nice now. I know I must've burned a few hundred calories on this project! As an update on the doc thing...I am going to go to my appointment on Wednesday, so I can get a note to go back to work, and depending on the attitudes I encounter I will decide whether to search further for another office. Best wishes to all my fellow sleevers!

Sept 18 - start pre op diet - weight 277 Surgery Oct. 1 weight 260 One month post op weight 242 Net loss 35 lbs, and a loss of 15.5 inches

My surgery was 10/1 and my surgeon assured me I would be ready to return to work in 2 weeks- I knew better and requested 4. Then after surgery I ended up in pain for 4 weeks and had to ask for 2 more weeks. It would have been so much easier to just expect 6 weeks and if able sooner- Great. My expectations had me freaking out!

It's Monday, and the good news is that it seems that the sharp, debilitating pain I was having on my left side has dissipated. It is now just a sore area that is tolerable. Prayers work! The bad news, the local surgeon I was going to try to switch over to will not follow up with me. He apparently is not doing sleeves after all. So I am still debating about following up with my original surgeon for the long run. I still think I will try to find another office-I have just really lost all faith in him and his office staff. But I am SO GRATEFUL to my Lord for touching my body and giving me relief! I think this is how I was supposed to feel at 2 weeks out. I really can't pinpoint when the pain stopped, but I realized on Sunday morning that getting out of the chair did not elicit that terrible stabbing pain. I kept expecting it to grab me all day, but nothing I did made it come....I pray it stays that way! Thanks to everyone for the prayers and support, hopefully now I can focus on losing weight and rocking my own lil' sleeve!

I'm having the same issues.

I was taking whole pills while still hospitalized.

I was sleeved Oct 1, my MFP name is sexygrammy.

Congrats! My jeans are getting baggy too!

Yesterday was Friday, I called the surgeon's office as he had requested to give an update on my abdominal pain. Of course I had to go through his nurse, ok, fine, well she puts me on hold then comes back and says doctor would be happy to call in a refill for Vicodin for me. I start to lose my patience and tell her I never finished the first prescription of Vicodin, I hate the way it makes me feel, I cannot function, I just pass out and then wake up in more pain! So, finally she puts the good doctor on the phone. He says, "Yes?", I relay, again, that I have not gotten any relief with the Celebrex, and I now I am having pain when I am NOT moving, and my heart feels like it is racing. I ask if he could order an MRI on my chest and abdomen to rule out any other complications such as herniation/abscess/microscopic leak/muscle tear/or whatever. He firmly states "You do not have a leak, a bleed, or an abscess. Your pain is musculo-skeletal. An MRI will show nothing that the CT did not already show. I have nothing more to offer you". Really? Wow. Wow. I thank him (don't know why) and hang up. I know I was going out on a limb, but I called a chiropractor in town who specializes in neurological pain and "failed surgeries". He got me in within a couple hours. He sat at his desk, looking at my papers that I had completed regarding my history and my symptoms. He shook his head and said there was nothing he could do for me. But he did recommend I get a second opinion from a bariatric surgeon, if I could find someone who would see me. He confirmed that something is not right, and he believes it is a nerve that is damaged or injured as my pain is described as being a sharp stabbing pain. So I leave. Today, Saturday, I have devised Plan B, tentatively. There is a bariatric surgeon in town, although he just started doing the sleeve, he has a lot of experience with RNY and bands. I will attempt to make an appointment on Monday and see what he thinks. It's a place to start. He is the surgeon that did my gallbladder surgery about 10years ago, I was very pleased with his work back then, he's a reputable doc, and I think as I'm a previous patient he will see me. So the saga continues.....and the pain...

I'm almost 4 weeks postop and have had continuous abdominal pain- surgeon told me today there is nothing else he can do for me. Told me maybe I should see a chronic pain specialist. I've never had pain like this-I'm devastated I may never be pain free again. Maybe God's way of teaching me some lesson .

Oh, and I did have elevated liver enzymes and amylase level-but he said it was due to the surgery and not at a level that should be treated or worried about.