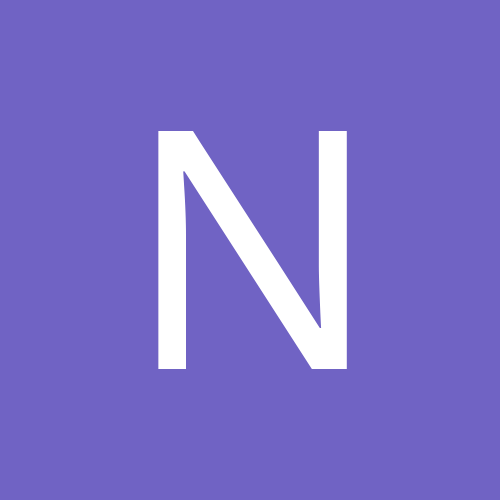 Content Count

3,864

Joined

Last visited
Everything posted by NWgirl
I find if my water consumption isn't good, my band is tight. I usually drink coffee in the am as well. If you cant eat or drink, some fluid needs to be removed. Dehydration is something to worry about in that situation.

My Dr never really told me and I really didnt care. She said she didnt want me hung up on a number, and I never was. Too many more important things to worry about in this life than how much liquid is in my band and why my Dr won't give me an x amount cc fill like so and so's Dr...

I have the flex and if I wear it so tight that it doesn't move a little, it gets water, etc between the band and the skin that will not dry and thus causes some irritation. I just loosened it one peg and haven't had a problem since.

When I got below 30 bmi, things definitely slowed. In the last 9 months I lost my last 45 or so.

Umm, I cant see how exactly. If it's a really bad stuck then you may need an emergency unfill.

How far out of surgery are you?

are you drinking plenty of water? I would wonder if you are consuming a lot of sodium right now.

I did, but the things with diets is at some point or another they end and (at least for me ) I would always gain back what I lost plus more...

I have lost 102% of my excess weight. Remember that when companies figure out the avg percent (40-60%), they look at everyone in the study.this includes people who never lost any weight, people who lost more than their excess, and the ones in between. The sky is the limit and it's all about the changes you make in your life whether you are "average" or above average.

I am not vegan, but have had some really great vegan food from local restaurants. They have some thing called soy curls that you can order online and they have the texture of meat and can take on the flavor of whatever sauce you mix them with. Otherwise I dont have much to offer in terms of food options...

I am scrolling through your post and replies and keep seeing people telling you that you're progressing too fast with your diet. Listen to what your surgeon and nutritionist say, not to others with different post op diets. I've seen some folks whose doctors had them back to solids within a week and others who had to do liquids, mushy, and soft for 6 weeks post op. Do as youve been instructed by your weight loss team. Listen to your body, it will tell you what is right and wrong in terms of food.

I have never personally experienced it, but I have read about some people who get a fill and end up filling looser than pre-fill. This could be a variety of things, but it does happen.

I love salads, although I usually have a tiny amount of lettuce and load up raw veggies and meat. More like a veggie bowl. I have never really had any issues with fruits/veggies other than beets.

you look great! I went a little crazy and bough a bikini, a monokini, and a full swimsuit this year. I always wear my bikini with a swimsuit cover because of my pouchy, stretch marked, scarred stomach but I feel great and look great too! Great NSV!!!!

Loves: collar bones, hip bones, ribs, back bones, general muscle definition. Not so much: Going from a 42C to a 34B was not exciting in the least. I also was a little sad that I have a pouchy stomach due to excess skin and little bat wings. BUT I would rather have those problems than being my former fat self

Like said previously, there is usually always some kind of remorse after surgery. I had it and most did, but don't get in the mindset that you made a mistake. The band comes with a lot of lifestyle changes that you will have to make and even though you probably read/were told about them previous to banding, it's different when you actually have the band. Take smaller bites when eating, chew a lot, and have a rest period of 30sec-1min between bites. Anatomically, the band pouch can only hold so much food and if you continuously eat meals like you did previously, it is hard to misjudge how much you've eaten vs how much you can actually hold. Make sure to weigh out portions (1 cup is usually the recommended amount) and mindfully eat your food- don't sit in front of the television or read a book as it distracts you from the actual process of eating and the bodies signals that you are satisfied and can stop eating. With the drinking, take small sips instead of gulps, otherwise you come back to the same problem of pouch capacity vs what you actually drank or ate.

The chest pain is a sign that some foods don't want to go down so well, so be cautious and extremely mindful when eating them. I have found as my band was tightened that eggs tended to disagree with me, although I can eat them sometimes- something with the consistency doesn't allow me to chew as well as I need to so that they go down properly. I also found that breads can be iffy. If the bread is toasted or thin, it works better, but super soft breads or thick breads end up gumming together in my pouch and cause unnecessary pains. Another tip I was told from my nutritionist was to time meals for 20 minutes and when the 20 minutes is up, stop eating.

So good to see people still posting in the forum I made it to my initial goal weight of 160 and am currently jumping around 155ish. I'm still trying to decide if I want to change my goal to 145 but am satisfied where I am if this is where I am to stay. The lapband was really the start of a lot of positive change in my life and I am so happy with the changes that have come my way. Some days it is still shocking to look in the mirror and see this new me staring back, but I have embraced the adventure and am happy with it all. I kind of dropped off the forums for awhile as I gained a social life and got nearer to goal as all I kept reading was negativity. I am back on here often reading a lot of posts but not posting nearly as often as I once did.

At this point in my journey, I no longer track calories. When I was in active losing phase, I tried to stay between 1200-1600 a day. I would usually have the following: - Breakfast: instant oatmeal with milk, a tall skinny caramel macchiato, greek yogurt, or a Protein shake - Lunch: salad with allotted protein and veggies (dressing on side), a bowl mixed with meat and veggies, beef or turkey Jerky - Dinner: meat based with a side of veggies - Snacks: string cheese, jerky, yogurt, Fiber bars I did not really eat any breads or any type of carbs other than veggies or fruits at this point. No chips, candies, calorie laden drinks,etc. Now that I've reached my goal, I am more lenient but weigh myself a couple times a week to make sure I'm staying where I want in terms of weight.

I was told no submerged water for 4-6 weeks.

Lovely post and encouragement to keep on. I think a lot of people go into this not realizing how many changes have to be made in order to truly embrace the band. I love that I was given a second chance and will never regret my decision.

I always change the subject after thanking them for their compliments. It can be very uncomfortable when other people want to talk about it and my weight has always been a very personal thing to me. I do find that around my closest friends if I say I need to lose another ten, they are taken aback and say no way. I think people are used to seeing others overweight in our culture and so someone who is healthy and thin throws off the perception of "normal weight."