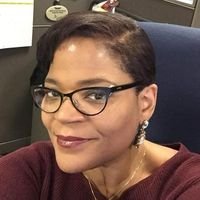 This is actually the first day that I've been aprehensive and scared about having the surgery. It's strange but there it is. I asked myself if I wanted to call it off. My answer to myself from my heart was that I won't live my life without. Honestly, I feel like all of this fat is burying me. I don't want to live my life in bed and that seems to be where I'm headed if I don't have the surgery. I know I'm going to have physical pain. I know that my emotions are probably going to see saw. I know that the alternative to the surgery is much worse than the pain. I expect the pain to be gone in a few weeks. I place myself in my Lord's hands; I know that the surgery is the right choice and it's just the prospect of pain that frightens me. I know that I'm not going to walk this path alone. I am thankful for God's grace.
Robin a friend sent me this prayer. Saying it gives me such a sense of peace. I'd like to share it:
Father, we come in the name of our Savior Jesus the Christ, first of all to thank you for this beautiful day that you have made that we will rejoice and be glad in. Thank you for being an all powerful, ever present, all knowing God who is able to do exceeding abundantly above all that we can think or ask. Thank you also for being a God who heals and delivers. Father we ask that right now you would touch my body with your healing hands and that your healing power would be at work before during and after my surgery. We ask that you would begin to prepare my body for the upcoming surgery even now. Father, we ask that you would give me your peace, your calm, your comfort, and your assurance. We ask that you would even now begin to regulate my bodily functions so that all will be well and in working order during the procedure. We ask that you begin to prepare the surgeons, nurses, anesthesiologists, and every medical professional who will contribute to her care on Monday. Give them clarity of thought. Please bring all of the necessary medical knowledge to their remembrance so that they will know exactly what to do during my procedure. Please let my recovery be a smooth and uncomplicated one. May I be back on myfeet in no time and be ready to continue taking on the world and honoring you with my life. God, we thank you that you are a faithful God who hears and answers prayers and we're believing for all the best for Monday. We love you and we honor you. In Jesus' name we pray and thank you. Amen.