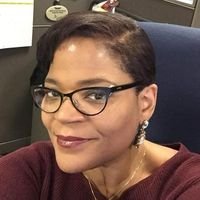 The surgery itself went well; unfortunately, I was held hostage until I could pee on my own

My surgery was at 10:30 AM Monday. Really the pain was light and I was only dimly aware of the pain from the incisions in the recovery room. What bothered me in recovery was a very sore throat and dry mouth; the nurses on Dr on staff made sure that I was given something to help me with it right away. I didn't get transfered to the floor until late (around 9:30 PM ). Walking was easy, I took a walk around the recovery room and then later before I went to sleep I took a spin around the bariatric ward. It was easier each time I walked, but I did take the wrong corner on my Tuesday morning walk and met a number of office workers. Poor people I was not a pretty sight!
I experienced a problem with the iv drip on the bariatric ward. Unlike the recovery room, the bariatric ward combines the pain killer and the fluids with one drip. I did have a hard time with the dual iv-it made my fingers swell and the pain killers didn't numb that pain. My night nurse was sympathetic and helped me by switching the iv to another hand. My day nurse was another story (I swear why do people who lack empathy go into medicine?) I was part of the Nurse Cynthia show! I'll stop right there because I'm praying for an answer about how to handle her. But in a nutshell, I had had my swallow test and had passed i; I don't know why she waited to get permission to get the iv taken out; I was in pain for hours longer than I needed to be and it wasn't because she couldn't find a doctor. Being on fluids and the iv just made matters worse. By the time she finally asked the Dr on duty my hands had swollen to the point where I couldn't hold my cell.The more liquid that went in me the bigger my hands got.
Once the iv was out and I was only on the fluids the swelling in my hands gradually went down. Everytime, I eliminated the swelling got better although it did take over 24 hours. My hands were not normal until around 7PM. That's the one thing I hadn't read about on the site; all of my experience (except wicked Cynthia) were described by someone else. So maybe my sharing will help a future sleever.
I'm on percocet at home; it works fine, but I'm determined to only take it at night. I have a huge fear of being adicted so I can't wait until I pour the pills in the toilet. I praise God for a successful procedure and I look forward to getting stronger each day. Cheers!