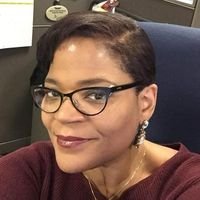 OK, it has been 20 days since my surgery (REALLY???!!!!) My physical problems have been minor issues that develop when I DON'T follow the rules (i.e. although you may with effort make any food mushy, it's best not to push the envelope too far).
My primary problems are all in my head. I'm not hungry even though I average maybe 650 calories a day. I don't have a taste for anything now that the liquid stage is over and I'm on soft foods. I'm grateful for not being physically hungry and not having cravings; however, I have a huge problem with trying to find something else besides food to comfort me.
The last week has been hectic. I am on the east coast (DC suburbs) and the violent storm that came through our area made for a couple of challenging days. I'm not complaining about the storm because I was extremely fortunate to get my power (air conditioning) back on so soon. But I also had to offer aid to family who weren't so lucky. Then when the fallout from the storm seemed to be taken care of my nephew who lives with me was in a car accident and taken to the county hospital emergency room. Then one day later my brother had to have emergency surgery.
I'm not going to go on about any of these incidents simply because we all have problems and we all have to learn how to cope successfully with our problems. Unfortunately, my coping mechanism has always been food so not being able to stuff my face has made me more anxious.
I did worry about not being able to use food as a coping mechanism before the surgery and I can honestly say I was right to worry; however, I was worring about the wrong thing. I worried that I would make myself sick (literally hurt myself) by stuffing my face in a crisis. I'm not saying that I have been following my nutrition guidelines faithfully or that I am not tempted to start chomping on doritos, chocolate, or whatever. When I think of stuffing my face, I automatically think that stuffing myself is going to make me hurt. I hate pain.
Fortunately, at this point, I may be safe from damaging myself after being sleeved. Unfortunately, my problem is more subtle and a lot harder to explain. I think not being able to stuff my face is contributing to my depression. I just feel so sad when I think about my family's problems, the world's problems, my cat's problems... I 'm not saying that being sleeved is making me sadder. I'm admitting that even after over a year of therapy about why I eat I haven't developed an adequate substitute for eating to bury my emotions.
While I have been writing this blog entry a thought crept into my mind. I should change the title. I don't miss food. The great thing about being sleeved and being blessed with an easy recovery is that I haven't been deprived of anything after the surgery. My surgeon's nutrition guidelines are very generous compared to other practices. What I miss is using food as an antidote to sadness.