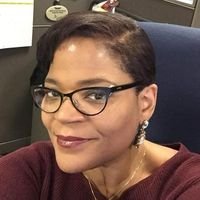 One key stroke and I lost everything I wrote! I forgot to save as I was typing. Oh well, I was just explaining how I realize that today I may be drinking my last coca-cola forever. I only drink cokes when things rub me the wrong way at work (it's the equivalent of the old 3 martini lunch for me)
Fortunately, this doesn't happen often. I haven't had a coke since January. Now, unless I'm going to start going through a rough patch at work I may (cross my fingers) be sleeved by my next bad day! Coke is going to be out of the question. Nursing my problems with food and drink are a thing of the past. I have to figure out satisfying ways that comfort me but that do not involve food.
I've done a lot of work on why I eat and recognizing how I sabotage myself but I've never been able to substitute walks, lipsticks, etc for food. Things change and I am designating this drink as my last coke no matter what. Once I have my date, I will follow every damn rule I'm given and that means no carbonation. So I might as well start now, I know I wont be perfect but I'm going to try.
So, I raise my can to say goodbye to Coca-Cola, we had a good run! Maybe I'll suck on a lemon next time I'm mad with the world like I did when I was a kid...