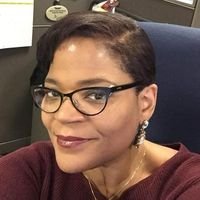 I have done all of my tests. I'm not sure what comes next. Will the surgeon call me for an appointment before he submits the paperwork? I guess it's not so bad. I know who will be reviewing my paperwork at the insurance company (everyone on the bariatric program is assigned a case officer). I have absolutely no control over how long this part of the process will take.
So while I'm playing the waiting game, I have been trying to practice some of the lifestyle changes that I will need to master. So far, the only thing I do well is chew my food to death before swallowing. Not drinking with meals is so hard! I'm getting better at it but it feels weird monitoring when I drink. I've spent most of my adult life guzzling down water to make sure I drank 64 ounces so timing no liquids 30 min before or after a meal is very strange. But I'm going to do it.
The one new thing I'm worried about is the hormone changes that I keep reading about. I'm not in a relationship now and I hate wanting a man when I don't have one! Honestly, I'm supposed to work on my 'boundaries' in my relationships with men; but and this is a bit BUT I'm not going to have any boundaries if I'm horny as an ugly toad...Who knows maybe I'm worrying for nothing about everything. My hormones could become more stable after this or just stay the same.
I'm at lunch I wish I could call it a day at work but time to go back to what I get paid to do.