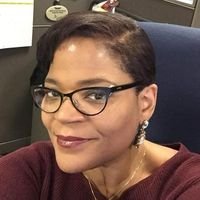 I had my first psycho therapy session in over a month. I usually schedule the sessions on Wednesday afternoons because I telecommute that day. Unfortunately scheduling conflicts occured with all of the pre surgery doctor visits. I'm wondering now if one of the reasons that I am so down these days is that I haven't talked through my issues.
I honestly think exploring why and how I eat was a very good decision on my part. My therapist has had WLS fairly recently so she can understand when I talk about my fear of not losing weight, or my fear that I won't be able to hide behind my weight anymore. She also tries to understand when I talk about being afraid that my depression will sabatoge the surgery.
I have not been very social in the last few months; I go out once in a while with friends but my regular week day is like this: Wake up; shower etc, commute, work, commute, lie in bed when I get home. I don't know how to get out of this dark mood and be myself again. Clinical depression sucks. It sucks because nothing is funny or fun anymore and petty annoyances (a boss who feels that talking to me is intimidating) and 'real life issues' (like my mother's dementia and my father just being himself) are not improving. One of the reasons that I am having this surgery is that I want to get out more. It's embarassing but execising hurts now. Exercise used to make me feel good.
I pray and I pray. I do feel better. I feel relieved and calm when I pray and I can stop myself from stuffing my face. It's funny I turned to food for comfort but the comfort is never there. I hate myself for overeating and I'm physically miserable when I'm stuffed. I realize that I can be my own enemy in choosing to do something that harms me in different ways.
One day at a time; each day as it's own. I remember that God loves me and I smile on the inside too.