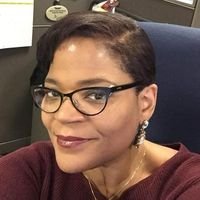 Weight loss surgery is the easy way out....I'm shaking my head and laughing as I type that. I honestly think that some people believe that surgery is a magic wand. Once the surgery is over I will be thin with no effort.

, raspberries, that's all I can say to that. I have been poked and prodded so much this past month. I usually only see a doctor a few times a year for an annual and BP follow up. All of these doctor visits are difficult because it's not just one doctor, it's many different people (doctors, nurses, techs) I like to keep my privates--private as much as possible. But physical privacy is impossible. Yet, there are people who think I'm taking the easy way out! UGH! I haven't even gotten to the hard parts yet! I feel like a wimp.
There are good things happening though. I'm getting closer to being approved for the surgery; Wednesday, is the last appointment for the prerequisite medical testing that I have. My hope is that I will be approved and have a date by mid-June. There's a part of me that is worried that I'm not in a good enough place mentally to have the surgery. It's difficult for me to judge but I think that I just need to move forward. My therapist thinks that I am in a good space emotionally to have the surgery. I am willing to make the changes necessary and have started some things but I'm still scared.
Wouldn't you think that I would be frightened of the surgery itself? Especially since I am afraid of hospitals! Blech! The surgery in itself does not bother me. It's the afterwards that I'm scared of. Changing my habits and doing the things that I need to do to be successful. I don't want to disappoint myself.