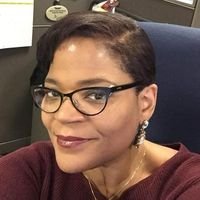 I am in a weird place right now. Emotionally strange territory for me; I'm preparing for the surgery with all of the diagnostic tests; but I don't have a date for the surgery. I'm in this I'm pretty sure things are on track but I can't be entirely certain. Sort of an emotional no man's land. I'm not sure if I should be excited or apprehensive and I'm frequently both emotions at the same time.
Wednesday is my endoscopy; I'm arranging for a ride to and from the hospital. I thought I would be able to drive myself home but since the procedure is being done under general anesthesia I will need a ride. I hate asking for favors from people. It's silly of me to feel that way since I readily do or give whatever is asked of me by family and friends. My therapist asked me why I have such a hard time asking for help. I didn't and still don't know the answer. I feel like I should be capable of doing everything myself and since I've never married I'm used to doing everything or paying someone to do it.
If I ask for help I have to explain to the person why I need their assistance. Maybe I'm very secretive by nature or maybe I feel as if the person is judging me? I don't think it's fair for me to think that the people I'm asking are that small, because, my friends and family are good ( not perfect ) people. The fear is my hangup.