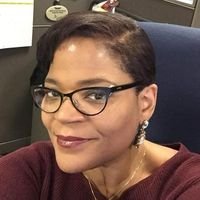 Yesterday was a major day in advancing my surgery goals. I got another Cardiologist; I just couldn't see myself continuing a professional relationship with someone who obviously has no respect for me. When I go to a doctor I go for a reason--a very specific reason. I don't go for opinions on my life (unless it's my therapist of course)!
Anyway, my insurance company encouraged me to find another specialist in the network after that if I wasn't comfortable; the rep even said I could go to a third. My new Cardiologist is putting me through every test my insurance company has pre-authorized. While I think it's a pain to have to go back, I'm pleased. I'm pleased because the doctor did not insult me and she gave me explanations when I asked for them.
Earlier this week, I sat down with one of my employer's HR reps to discuss FMLA and disability leave. The rep explained to me that it's a good idea for me to hand in FMLA paperwork with the disability forms. Even though after 2 weeks, I would be paid from the short term disability plan the FMLA claim holds my job. Job protection is what she called it. She had a lot of advice about working the system that I hadn't heard before so I'm glad I spoke with her.
I'm not feeling discouraged anymore... I still worry about being successful with the behavior modifications. I never realized how much I enjoy liquids with my meals. It's so hard not to drink with lunch and dinner! I try to chew my food to a pulp but how do I know I've chewed it enough. One person said I have to chew until it's liquid. So I chew and chew and never get it too a liquid state. I tried to do a day on a liquid diet. I didn't make it past lunch. I was really bummed then I read instructions for it and realized I did it all wrong!
I have an edoscopy scheduled for May 2 and the cardiac tests are scheduled for the 9th. Once those are done I have everything on my surgeons list of what I need before he will give me an OK. I was hoping that I would have the surgery at the end of May but that date doesn't seem realistic now.