Visit To My Primarty Care Physician Today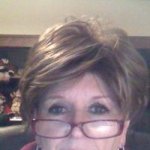 Well, I just had to write a few words about what happened today when I went to see my primary care physician. Let me tell you a little background first.
I am seven and a half months post op. I had my surgery June 18 in Tijuana, MX. And I am thrilled to no end with my results so far. Have lost right around 98 pounds. (It varies depending on the day.)
I was living and working in California when I decided that I wanted to have the surgery. I am a travel nurse, but my home is in Iowa. I traveled home to Iowa in June for a couple weeks off, then my husband and I were going to fly to San Diego and travel on to Tijuana for the surgery. I went to see my PCP the day before we flew to San Diego to get my meds refilled. I hadn't seen him again till today, so hadn't been in his office since June of 2011.
When the nurse called my name today, I got up to follow her to the exam room. As usual, she led me to the scale on the way to the exam room. In the past, I have frequently declined to get weighed, as I didn't want/need to be depressed by what it said. But in my new, current life, I am not afraid of the scale anymore. So I hopped up on the scale to see what it would say. (I had already weighed myself at home this morning and was 160 lbs without a stitch on!)
The digital readout of the doctor's scale said 162, which is about right, since I had a pair of jeans on and a pair of boots. The nurse went to write it down, and said "hold on a minute! What is your name again? What is your birthdate? When were you here last?" I told her my name, birthdate and that I was last seen there in June of 2011. She then replied "well who ever weighed you that day is an idiot! They wrote the wrong weight down. They wrote that you weighed 260 pounds!!!! I need to change that!"
I laughed and told her there was nothing wrong with the weight in the chart, that I had lost almost 100 pounds in the last 7 1/2 months. She was amazed and had all kinds of questions. When I told her that I had undergone a Vertical Sleeve Gastrectomy she didn't know what it was. So I gave her a short course on VSG.
Anyway, I guess I can count this as one of my NSV!
P.S. the doctor told me I looked amazing, and was SO encouraging. He thought I made the right decision and told me to keep at it.