7 Month Surgiversary Today!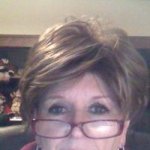 I can't believe it has been 7 whole months since I was sleeved! It has gone so fast! And yet it seems that right now time is moving SO slowly! I know that you loose most of the weight in the first year, and I am SO anxious to loose the last few pounds I have to go. And I am getting nervous, knowing that I am over half way to the one year mark, when I will stop loosing. I want to get those last few pounds off while I still have time.
This past summer (when I was living/working in California) I swam for an hour every morning. Since moving back to (cold and frozen) Iowa, I can't swim on a daily basis. I joined a work out center last week, but am having trouble getting there on a regular basis. I work 7:00 PM to 7:00 AM, so evenings are out, and I sleep during the day. So have had to confine my work out times to my days off. I NEED to get off my rear end and get to the work out center on a more regular basis! The sad fact is that joining and paying your money does NOT do anything for weight loss or toning, IF YOU DON'T GO AND WORK OUT!!!
I also am trying to come to terms with what I am eating. To often I figure "will I can only eat a couple of bites of it, so I can't do THAT much harm, so might as well eat it.", instead of trying to eat healthy. I don't want to be one of those individuals who loose dramatically and then gain most (or all) of it back! I have a very good life long friend who had a Roux N Y done 7-8 years ago, and now has gained back almost all of her weight. I don't think she changed her eating habits a lot, and now she is stuck with a weight gain back to her (almost) original size. She is such a good friend, I feel so for her. After all she went through to have the surgery and then to gain most of the weight back!
I LOVE to bake and cook, so it is a daily struggle not to eat what I am baking/cooking. I am trying to follow the rule "always get my protein first". But some days the pastry, or cookies, or cake, etc seem to be shouting my name as loudly as they can! I know I have to STOP, but some life long habits are SO hard to change!
The good news is that I SO love being a Size 8, and I don't want to endanger it with weight gain! I also love all the compliments I have received on my weight loss since the surgery. I don't ever want to weight 258 pounds again!
I am beginning to think that maintenance is harder than weight loss! The loosing period has been a relative breeze, it is the whole maintaining thing that is going to drive me crazy (and believe me, crazy is not a far trip for me!).
Anybody have any good tips for maintenance?