Getting Closer To Goal! How Sweet It Is !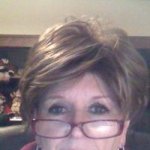 I can hardly believe it, I am only 9 pounds from goal now! I am six months and 13 days post op, and have lost a total of 99 pounds! (I need to update my weight loss ticker!) I almost broke my husband's ear drums this morning when I got on the scale. He was in the shower and I came into the bathroom to step on the scale before I got dressed and fixed breakfast. When I saw that I had lost three pounds this week, I let out a yell that scared him to death and almost broke his eardrums! He told me he thought someone was attacking me!
I have been so gratified lately to see that I now fit perfectly into a size 8! My size goal was a 10 or 12, so when I hit Size 8 I almost lost it completely! ANd now my 8s are getting big on me! Hurray!!!
I told my sister that I am going to have to find thinner friends and realtives. I have been giving my clothes to her and to one really good friend as they get to big for me. Have given away 9 or 10 pair of jeans that were hardly worn, as I changed sizes so quickly. And now am getting close to being a size 6! WooHoo!
How Sweet it is!!!