Merry Christmas Sleevers!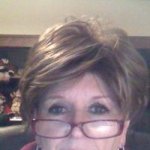 Well, Merry Christmas Sleevers! I am happy to report that I survived the Christmas pressure. If you read my previous blog entry, I was stressed to the max about all I had to do. With the encouragement of several who commented on my entry, I tried to slow down and enjoy the journey and not stress about the destination. I am happy to say that all 25 people showed up, and we had a lovely day. The grandkids were wired (from to much sugar and too many presents,) but still were fun to have here. The food (I did fairly well staying on my high protein, low carb, low, low sugar diet plan) was great, Prime Rib, Cheesy Potato Cakes, Yummy Spiced Green Beans, Homemade Rye bread, Scalloped Corn Casserole, Broccoli, Raisin, Bacon Salad, Tossed Salad, Cinnamon Rolls, all kinds of raw veggies to munch on and of course endless sweets, cheese and crackers, nachos, etc. But my Mom (age 90) was here, along with my brother and sister, all four of our kids, their spouses and the grandchildren, my husband's sister and spouse, his parents, and several good friends. Had such a good time. I am still cleaning up from all the meals (had company for breakfast, lunch and dinner) and enjoyed it to the MAX. And happy to report that this morning I weighed in and I lost another 1.5 lbs. I am so excited, I am only 12 pounds from goal now. It is getting closer and closer, and I am just plain thrilled.
Also am going to come clean about my struggle with my hair loss. Around 3 months post op (I am now 6 months post op) I noticed that my hair was getting thinner and thinner. You could see my scalp, and I spent hours before work trying to arrange what was left to cover the bald spots. Finally I bought a wig! And I love it! Everyone at work kept saying "did you style your hair differently? It looks so cute!" For a while I was telling everybody that it was a wig. Finally one of my co-workers said "stop telling everyone it is a wig. It is your hair, bought and paid for, just say 'thank you' when some one tells you they like it." So that is what I do, I just say "thanks, I like it too." So for all you sleevers who are having concerns and/or struggles about thinning hair, or outright hair loss since your surgery, it's not that bad. I think my wig looks very natural, and it cuts down the time I need to get ready for work by 1/2!!!
I am taking prenatal vitamins daily, eating well, taking my protein supplements, taking Biotin and B vitamins, using Nioxin shampoo and hair treatment, using Minoxidil solution on my scalp, and trying to think positive about my hair re-growth. But I have to say, I would rather be bald and thin(ner) than hairy and fat! I love my new body, even if it has less hair than I woud like!