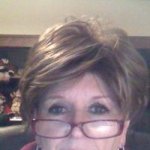 Woozers! Nine days till Christmas and I am SO busy! And of course with all the baking and cooking I am doing, it is SO hard NOT to sample, Not to graze, not to try "just a bite"! It is driving me crazy.
We arrived home (in Iowa) from California (where I have been working the last year and a half) on the 7th of December, and I feel like I have been on a treadmill ever since. My new job started on the 12th of December, and tonight I start Five nights in a row of 12 hour shifts. I wish I hadn't been SO agreeable when they asked me if I could work all these shifts. I have baking left to do, Christmas Cards left to address, sign and mail, LOTS of shopping left to do (hadn't done any Christmas shopping before I left California!), my house to clean and a meal for 20 on Christmas Eve to figure out yet!
My eldest daughter wants me to come to her house next Wednesday (the next free day I have!) and bake Christmas Cookies with her two boys, stay overnight, come home and get ready for all the overnight company that is coming on Friday.
I feel like I am going to explode from the pressure of all I have to do. AND I am still trying to eat healthy, make sure I get enough protein, enough water, take my vitamins, etc.
Tomorrow will be my 6 month Surgiversary! I have lost a total of 94 pounds since June 17, gone from a size 26/28 in tops to a 14 or a size large. Gone from size 24 pants to an 8! I have had SO many wonderful comments on how nice I look. It really thrills me! Just wish I could get off the treadmill and enjoy it a little.
The down side is that my hair has gotten so thin (never thick to begin with!) that I finally shaved my head the other day. I have purchased a couple of wigs that I think look really natural and love the way they look on me. So yesterday I told my hubby, give me your clippers (he shaves his head!) and I did mine. It looks weird when I take my wig off, but with it on, I think I look pretty good.
Oh well, I am going to slow down one of these days and enjoy all the blessings in my life, the biggest to date is my new and improved body!