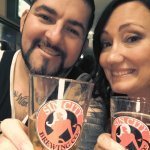 Entry posted by MiniMi ·
520 views
Anyone thats ever had a traumatic event in their life can relate to what I'm about to say. I spent a lot of time in the counselors office talking about forgiveness. Forgiving your abuser and those who supported the abuse, either by denial or by complacency is more about healing you than giving that other person anything.
I never once in this whole process ever thought about forgiving myself. I was watching a recent episode of Heavy and one of the counseling sessions was about forgiving yourself. There is so much guilt associated in childhood trauma, at least there was for me. I can honestly say that I have forgiven those involved, but I have never forgiven myself.
Part of this journey for me is to work through the reasons I turn to food for comfort. Part of my realization is that I have not forgiven myself; I did not allow myself to break free from my abuse because of the guilt. I feel responsible for what happened, because I didn't speak up, I didn't tell anyone, I didn't make it stop. Why didn't I? Logic sets in and tells me it was because I was only 2,3,4,5,6,7 years old but my memories are processed through my mind, an adult's mind. I am mature enough to know it is wrong..now! But then? I remember saying " this is wrong" and him saying " why?" and I couldn't answer him because I didn't know.
How could I not have known?
These are the things I am working through...it's not a sob story, so don't feel bad for me. It's just my reality, one that I've lived with my whole life. I'm working through it now. I have no choice because I can't consume large amounts of food anymore to avoid working through them ( thank god!)
I'm just telling myself every day that I have the right to what everyone else has and that....
It was not my fault! It was not my fault! It was not my fault!