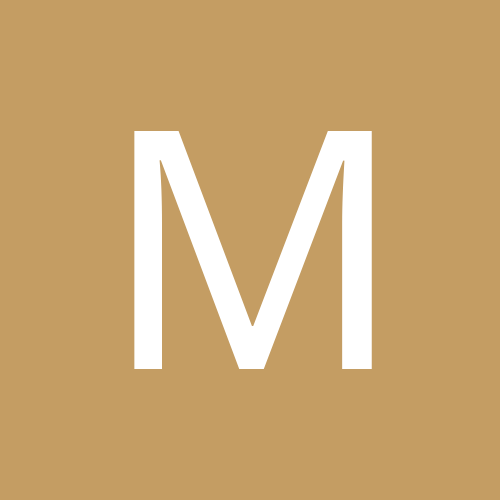 Misnomer
Gastric Bypass Patients
Content Count

21

Joined

Last visited
Misnomer

reacted to a post in a topic:

45 day post op /day 2 Phase 4 -still not hungry -taste is off

I'm 5.5 months post-op and I still never feel hungry -- but, as others have mentioned, my surgeon's office told me it will almost definitely return at some point. It's challenging, because I live alone and don't really cook and it's hard to find pre-packaged food in small portions (I can eat leftovers maybe once, then I'm done with that food for a while; freezing them doesn't appeal to me). Luckily, though, food still tastes good to me. I'm figuring it out, but never being hungry sure doesn't help. At first I was excited to finally be one of those annoying women who "forget" to eat, but now it's just kind of a pain.

My program also never mentioned getting a bracelet, or gave me any kind of card, but I ordered one shortly after surgery (five months ago). I wear it whenever I leave the house, just in case. I could see eventually not wearing it, after the novelty of having had the surgery wears off. Like many others, it says no NSAIDs, no sugar, no blind NG. The bracelet part is already too big. Luckily, I have a friend who is into jewelry-making; we're planning to make a new one for me.

Arabesque

reacted to a post in a topic:

Weight loss after surgery

I'm 3.5 months out and two inches taller than you, and I've been averaging -10 pounds a month. My 3-month checkup was last week, and my NP was very happy with my progress. As others have said, your starting weight will make a difference. Any loss is good loss; sometimes it'll be slow, sometimes it'll go faster. It's mostly about whatever your medical team says is healthy. I'm happy with my rate: I won't be able to avoid loose skin entirely, but I'm hoping to minimize it!

My story took place over three months (not just two), but... In early June, my A1C was 10.8. It was one of the lab results that made me decide to pursue surgery. My doctor added evening insulin to my existing diabetes meds, and I immediately made changes to how I ate -- but mostly just when I was home (I live alone), Whenever I was out/with friends, I would still have carbs, desserts, etc. I indulged a little at home, but I emptied the fridge and pantry of junk food and most of the time I ate better when I was in the house. Because I was still doing whatever I wanted some of the time, I never felt deprived at all. My next lab work was scheduled for early September, and I didn't learn until 2 weeks before the appointment that I wouldn't be approved for surgery unless my A1C was 9 or less! Talk about panic!! I figured there was no way it could go down almost two whole points in just three months -- especially when I could have done much more. I spent the next two weeks very stressed out...but, my new A1C wound up being 7.5! My doctor assured me there was no way the change could be attributed to just the added insulin. Anyway, my point is that you don't necessarily have to make super-drastic, super-restrictive changes in order to see significant A1C reduction within just a few months. Hang in there!

Thank you! Today is 6 weeks...

GradyCat

reacted to a post in a topic:

Only 9 pounds almost 4 weeks post op

Today is my 1-month surgiversary! Part of me feels like surgery was just yesterday; another part of me feels like all of the recovery pain was forever ago. I'm a little more than a week into eating soft foods, and so far so good…except peanut butter, which still tastes great but makes me sick. Which makes me sad. I figure I'll try it again in about a month, which is also when I should get the green light to transition to regular food. Otherwise, though, all is well. I've even had nibbles at two restaurants already: two bites of a meatball at one place, and three bites of roasted chicken at another. Tomorrow night I plan to have two or three bites of chicken at a third place, but then the holiday outings will be over and I'll rely on my own meals until I "graduate" from soft foods. I've only lost 14 pounds in the past month. I'll admit to some moments of feeling frustrated/disappointed that I haven't lost more yet, but I'll also admit that I'm not walking as much as I should and I only recently figured out how to start getting enough hydration. But I've already gotten some comments about my face being thinner, and my rings and watch are looser, and mostly I'm feeling pretty optimistic!

Pre-op, I was never a breakfast-eater: I started each day with a protein shake for years (an Atkins one with only 15g of protein). Surgery was 29 days ago and I transitioned from liquids to soft foods a week ago, and at first I was eating breakfast every day: I'd have an egg and/or a little oatmeal. It always went down fine, but I'd follow it with a protein shake and then I found that it was really hard to get my hydration in. A few days ago I started just having the protein shake for breakfast, and hydration has become much easier. My nutritionist probably wouldn't be happy if she knew, but this seems to be what's working for me. For now.

I'm having the same worry! Monday will be 4 weeks for me (RNY on 11/22), and right now I've only lost 11 pounds since surgery. I have no problem getting enough protein — 60-90g, right from the start — but I do struggle to drink more than 40-50oz of water each day, and I'm definitely not walking as much as I should. I know my weight loss will be less dramatic than someone who had a higher starting BMI, but I wonder if I'm on track. I just transitioned from liquids to soft foods at the start of the week, and I find myself worrying (a tiny bit) about the "extra" calories…crazy, right?!

Misnomer

reacted to a post in a topic:

Overwhelmed

During my two-week pre-op diet I constantly craved pizza! I mean, I do love pizza, but it was kind of weird how I fixated on it. Since surgery, though, I haven't been bothered by cravings (so far). I should be starting mushy foods in about 10 days, and I'm hoping a bunch of cravings don't come back once I start eating actual food again. If needed, maybe I could pay my best friends to order a pizza while I'm around so I could cut off the tip of a slice.

It made my nurses smile, and a group of med students by the elevator actually laughed out loud.

It's actually getting easier to swallow and breathe, so at least there's that. I've never had surgery before, so I had no idea about the phlegm/intubation side effects! Thank you! Thanks! My sats were the biggest threat to me going home the next day: I would spend some time without a cannula, then it would go back on, then off again, etc. Finally the nurses deduced that I simply was breathing very shallowly when sleeping, but my sats were fine whenever I was awake.

Misnomer

reacted to a post in a topic:

Serious sore throat from intubation?

Thank you for starting this thread, @Jerald180! At first I thought maybe my protein shakes were too "thick" and causing the phlegm and coughing, but between this thread and some research I now realize it's the intubation (I had RNY on Monday). No one warned me about this particular side effect! But it seems that coughing is better than not coughing, because it means I'm getting crap out of my lungs. And I've spent all day suddenly blowing my nose as though I have a bad cold, which I'm hoping is also a good thing (= things are loosening up/moving out). Hoping to only have this issue for another 2-3 days. I'm also a singer, and I wish the anesthesiology team had asked me about/mentioned these things in pre-op! I have a small gig in two months (followed by a major gig a month later), and I just can't imagine trying to sing right now. I hope I'll be up for starting to prepare in another week or two.