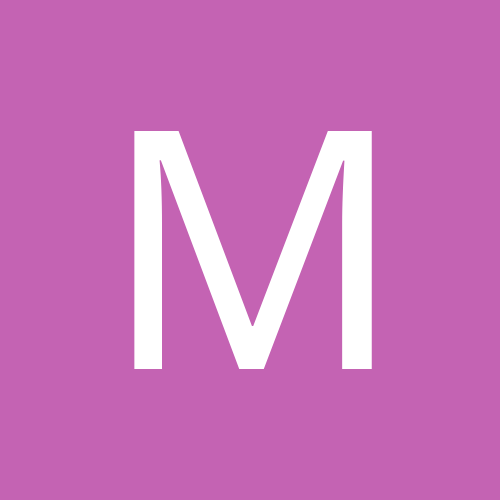 Content Count

40

Joined

Last visited
njlimmer

reacted to a post in a topic:

The Sleeve vs Bypass?

I really appreciated everyone's input on the sleeve vs bypass question I posted. I did follow my surgeons advice and chose the bypass, I feel it was the best option for me!

Thanks for the great advice! It does seem very helpful to always have a water bottle close by!

BypassedSophie

reacted to a post in a topic:

Postoperative surgery questions!

I had the bypass surgery yesterday and experienced no issues other than the abdominal pain you experience which honestly feel more Ike hunger pains. My question is how much were others able to drink one day out of surgery? I'll be lucky to get in 2 bottles of waters today! And am worried about hydration here!

Has anyone had any issues with their dental care since their Weight loss surgeries? I've heard that you can get a prescription toothpaste at the dentist that has extra fluoride...that is helpful. I don't recall anything being discussed about the risks of WLS on your teeth??

Reddpanda

reacted to a post in a topic:

10 days to surgery

KarmaNina

reacted to a post in a topic:

Below 27 BMI !!!

ymn

reacted to a post in a topic:

April surgeries

That's a great point! I've actually heard a lot of additional benefits with the bypass so I'm feeling more confident here. I'm guessing its normal to question your decision when surgery Is less than a week away!

That's very reassuring to hear! I'm glad it resolved your symptoms!

Good luck!!! Mine is on the 28th I take my COVID test on Tuesday... It's hard to believe it's this close! I'm getting very nervous but also got the biotene spray and a few other things packed away!

I've been second guessing getting the bypass vs the sleeve .I originally wanted to get the sleeve procedure since it seems less complicated. I have about 70 lbs to lose to reach my goal weight. On my preop appt they noticed I had some gerd. I was unaware of this. The surgeon advised I have a bypass vs a sleeve since gerd is a common issue that develops with sleeve patients and assured me that the bypass will resolve these symptoms. I'm noticing a lot of people in these message boards who have gerd and still opted for the Sleeve. It was such a long process to get approved for the WLS I never thought abut getting a second opinion as I'd probably be waiting another 6 months! I'd love to hear others experiences when making this decision!

Thanks for sharing! Your stories are very reassuring! I'm getting the bypass due to my doctors recommendation i had just been diagnosed with some gerd on my preop appt. I had also had cutting pains in my left upper side which turned out to be an ulcer that I was unaware of...I had originally requested the sleeve...and now am wondering if I should have gotten a second opinion on this! I am noticing that many people with gerd are still getting the sleeve and there are less side affects...🤔

That's very true about the pre-op diet weight loss ..I'm on day 4 and am already 5 lbs down! I was definitely wondering about the surgery!!!!

slim-one-day

reacted to a post in a topic:

April surgeries

Thank You for sharing.. your stories are very inspiring!

I'm on the preop diet now and am having no issues..mine rotates from 800 to 1200 calories daily and really hasn't been to bad. I'm just getting extremely nervous about the surgery! And hoping I've made the right decision here!

I'm curious if anyone has experienced any chronic stomach pain or related issues after having there Gastric Bypass or sleeve procedures? Ive heard that this can happen but it seems the majority of people have great outcomes with these surgeries.

There seems to be a lot of surgeries on April 28th! I'm getting nervous here about mine! He is everyone else preparing??