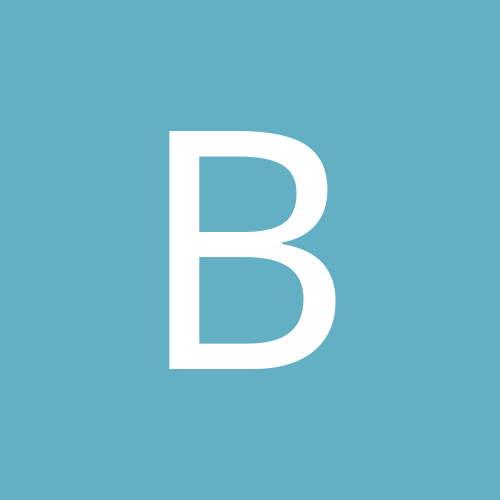 brooksbrittanyanne
Gastric Sleeve Patients
Content Count

14

Joined

Last visited
Bastian

reacted to a post in a topic:

1 month out progress

Lynda486

reacted to a post in a topic:

1 month out progress

Hi, I just wanted to know what y'all weight loss looked like 1 month post op. I'm at 30 right now.

Dear lord i hope not! I grew up on a dairy farm so a milk allergy developing now would be a problem! Lol

Hi, I'm almost a month post surgery and every time i drink Protein Shakes i get nauseas. I had no nausea or vomiting following this surgery, it just started this past week. Any advice or has this happened to anyone else?

My doctor didn't have me do a preop diet, but does make some patients do it. It just depends on everyone's individual medical case

Thanks guys! I figured it out. I was counting my shakes, but i wasn't counting my broths and soups, once i did things got MUCH closer to the goal.

I feel like i just cannnot meet my Water goals. Trying to drink that much, even spaced out makes me wanna vomit. Any tips? It's only been a week since surgery so may w it just gets easier once i get to the next diet stage?

Has anyone here had gastric and had lupus? I have lupus and am hoping loosing this weight will help somewhat with the pain, but mostly, i want to know how you handle flare ups of lupus activity after WLS

DaisyChainOz

reacted to a post in a topic:

Has anyone kept their surgery a secret?

It would be a lot easier though if everyone else in my house didn't snore like they were giants! Trying to sleep is rough. This morning at 2 am i woke up to my boyfriend snoring so loud that even the tv on 30 couldn't drown it out. An hour later the four and nine year old snuck into the bed, both snoring, and at some point our snoring chihuahua also snuck into the bed. At what point in the relationship is it too early to start sleeping in different beds?! Lol

Hey, I'm feeling well for the most part. I wake up feeling fine, but by like 2 or so I need a nap and some pain medication. What does concern me though is i know i am not getting my protein or hydration goals, but i just honestly can't shove ghat much in my mouth throughout the day!

Flo-grown

reacted to a post in a topic:

Has anyone kept their surgery a secret?

JessLess

reacted to a post in a topic:

Has anyone kept their surgery a secret?

I did mine December 30th 2019, not quite NYE but close enough? I would love someone to go through this process with though if you want an accountabilibuddy

I'm keeping mine semi private. My boyfriend knows, and my office knows but that was easy since other people in the office had the surgery as well, but i haven't told my family. I just don't want to deal with the stupid "it's taking the easy way out" comments i know i will get. I'm adopted, and my adoptive family are all naturally thin, so they just don't get it. I might tell them at some point, but right now it's my choice and I'm choosing not to say anything

I had my surgery two days ago. I have gas and it is really painful but CANNOT get rid of it. I did the prescription gas stuff at the hospital, i did gas x here at home, and nothing! It's making sleeping VERY uncomfortable. Any ideas?