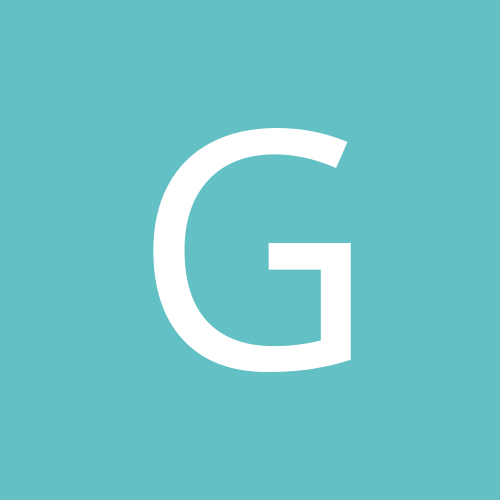 Giselle1225
Gastric Sleeve Patients
Content Count

19

Joined

Last visited
About Me
Biography

Married, mother of a daughter and a dog

Gender
Interests
City
State
Orchids&Dragons

reacted to a post in a topic:

Missing you

I was in a liquid diet for 2 weeks pre op and now for 3 weeks post op. I still have over a week before puree stage. I honestly will eat anything with flavor and texture. Some fish or salad will be fine. I got up this morning thinking I could have real food like eggs. Liquid diet is definitely harder than anything else for me.

Hi everyone, hope you are having a speedy recovery. I got sleeved on 12/10. I had started a pre liquid diet 2 weeks prior surgery 12/26. Soo no I didn't have thanksgiving meal. I did cheated a few time in my pre op diet but very little and lost 10 pounds. After the sleeve I have to continue the liquid diet for another 3 weeks. I have not cheated at all since post op and eating very little. I have some energy now to run errands, play more with my daughter and do some chores around the house. I struggle with drinking all day since I get full quickly. I'm just soooo annoyed about the liquids already. Got to the point that I no longer enjoy the diet Snapple or G zero which I used to. The shakes are getting boring. The broths are okay but my protein won't dissolve in it 😭. What are you guys eating in the liquid post op? I need some new ideas. Thanks p.s I still have about a week and half before puree food. Highest weight 259. Surgery date weight 240. Current weight 229. Everything else is fine. No pain in my incisions, minimal gas pain and swelling is down.

I never got nauseous. Did they give you anything. I got in the hospital and prescribed with ondansetron 8mg. Dissolved under your tongue. Also got hyoscyamine for tremors that dissolve under the tongue. Another one I haven't use is omeprazole that helps with reflux which I haven't had at all. I had surgery on Tuesday and gas is finally coming out today. I stick more with liquids for the first 3 days and today I'm starting protein.

Hi, I was lucky not to have nauseas or vomiting at all. I was given medication for the nauseas pre surgery and to come home with. I keep my liquid down but I don't drink more than a small zip at a time. Gas pain was difficult but is slowly gotten better since Tuesday. I haven't have much appetite but I had broth and water lately. It takes for ever to finish it and still couldn't. I mean like an hour 😟. I got some sugar free jello since I have to be liquid for 3 days. After that they want me to start protein slowly if I feel up to it. I'm not hungry at all so definitely taking my chewable multi vitamins. Best of luck.

Hi guys, so I was sleeved on Tuesday afternoon and was sleeping all day after it. Even the walks in the hospital got me exhausted. Gas pain was no joke but waking, gas pain medications given to me and a breathing exercise machine helped a lot. I got discharged yesterday with 5 incisions in my stomach. Other than the gas pain I was mostly fine. I had to do a liquid challenge the day after surgery to be discharged home. NYU was amazing. My highest weight was 258. Before liquid diet I was 253 and the day of surgery I was 240. My liver was great and no complications. I'm 5'3 and 33 y/o. Hope all of you have a speedy recovery. I'm trying to get rid of all the gas but constipation does not help. Feel free to ask if you have a question. Good luck.

Jess199029

reacted to a post in a topic:

December Surgery dates???

behnybaby

reacted to a post in a topic:

December Surgery dates???

Trying to get ready for my surgery tomorrow. I have to be at the hospital 3 hours prior but the surgery is at 1:30pm. I guess I will starve all day since I can't have anything pass midnight. Speedy recovery for all you wonderful people that had surgery today. I got messages for a bunch of medicine that is ready for me at the pharmacy. Everything seems on track so far 😊

JanLPhun

reacted to a post in a topic:

December Surgery dates???

Same day for me. I worry more about the anesthesia than anything. I had surgery before but I'm a mom with a small child. So I worry about everything.

Wow. It's so annoying. They already send me the bill 😩 but insurance will cover it all. It turn out that the doctor did the papers with me and I waited for the secretary to fax it and confirm it. I called the hospital to ensure the received it and also got a hard copy just in case. The hospital had to fax it 3 times to them. It's just unprofessional. At least it was not canceled.

Hang in there. Hope things get better soon. lol

Super anxious my surgery is on December 10 and my PCP office messed up my clearance to fax to the hospital NYU who will doing the VSG. I'm sitting in the office right now. super anxious but very surprised my blood pressure was good lol. I can't to another two weeks of liquid diet. Plus my family arrange time off to help with my daughter and me. Ugh so nervous if it gets postponed to January. Please cross your fingers that I get everthing done. Speedy recovery for the one that got surgery recently or will be having it soon.

I may try them. I only like 2 from premier and slim fast let's me hungry.

December 10 at NYU. Can't wait to start my new life.

That's my surgery date as well.

Love Boca Raton. Tomorrow then. Best of luck sending good wishes.