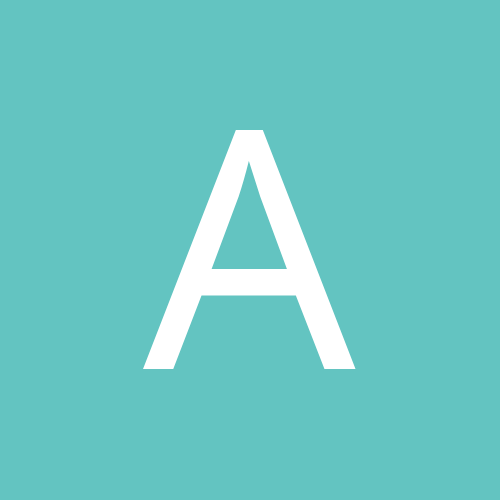 AZhiker
Gastric Bypass Patients
Content Count

1,072

Joined

Last visited

Days Won

1
14 Followers
About Me
Biography

63 years young, married 41 years, lived a lot of places, seen a lot, done a lot. Ready for the next new adventure.

Gender
Interests

Grandkids, hiking, gardening, quilting, my mules, harvesting/cooking native foods, newbie to endurance events (triathlon, biking) that keep me motivated in exercise.

Occupation
City
State
About Me
I have been active and overweight nearly all my life. Mom put me on my first diet at age 12 and  5 decades later, I am 100+ pounds over weight that has taken a terrible toll on my health and quality of life. Arthritis, sleep apnea, GERD, worsening asthma, chronic pain, and increasing immobility have made me feel broken and worn out. I can't ride my mule, hike any distance, or get on the floor with my grandkids. This is not living. Bariatric surgery is the last tool to give me my life back and I am seizing it with everything I have. I WILL NOT GO BACK!
Update after 73 pounds lost: I feel incredible - more energy, less depression, and able to do so much more. My sleep apnea is almost gone, asthma seems better, no more GERD, and my joints feel 20 years younger. This is one of the best things I have ever done for myself. I am setting new goals now. I really want to hike the entire Arizona Trail - 830 miles from Mexico to Utah, including the Grand Canyon. This will not happen for a while yet, but it motivates me to keep exercising. I truly feel like I have gotten my life back. The next 30 years will be the best 30 years!
Update after 100 pounds lost: I am so grateful and humbled for this blessing in my life. I never thought I could feel so good again, or that I could wear small tops and size 12 pants! I have so much energy and feel like I could do anything I set my mind to at this point, without physical limitations. My joints do not hurt anymore, my sleep apnea is gone, as far as I can tell. No more GERD, no more episodes of asthma. This is the first summer in decades that I have not needed tubes of antifungal cream to treat fungal infections in the skin folds. I can swim without bobbing, walk without being winded, and ride my mule without HER being winded! For the life of me, I cannot imagine how on earth I ever carried 100 extra pounds around with every step. I can lift a 50 pound bag of animal feed, but there is no way I could carry two bags around. How did I ever do that? I am now exercising regularly with walking hills, climbing stairs, using weights for my upper body, and recently added a leg routine. I feel strong, healthy, and more alive than I have in years. As I approach the maintenance stage, I am gradually adding more calories, but still making each bite as nutritious as possible. I still maintain a no gluten, no sugar, no alcohol, no caffeine, no artificial flavors/colors/sweeteners, no processed foods approach.  Every day I eat a variety of veggies, a little fruit, the required protein, and drink at least half a gallon of water. My carbs are small amounts of cooked whole grains like quinoa, millet, amaranth, teff, and brown rice. I try to incorporate some form of legumes, nuts, and seeds daily. I am also trying to get some form of live fermented food every day, to promote a healthy gut microbiome. Most of my veggies are grown in my own organic garden, and my eggs and chicken come from my backyard. I also incorporate native harvested foods daily like barrel cactus seeds, mesquite flour, palo verde beans, yucca pods, prickly pear pads/fruit, and cholla buds. I am trying to eat very simply and "clean," and doing my best to set a pattern of eating that will last for the rest of my life. I am so grateful to God and my family for the strength and support they have given me in this journey.
Update after reaching goal and 110 pounds lost: I feel like a new person. I am doing things I couldn't even imagine a year ago. I trained for, and finished a triathlon (400 m swim, 14.2 mile bike. 5K run/walk). Amazing! I finished close to the bottom, but I FINISHED and felt great afterward! I am doing a distance bike "race" (El Tour de Tucson) in November, along with over 7,000 other cyclists. I am also starting to hike segments of the 830 mile long Arizona Trail. I have so much energy and feel so happy about life. I love doing physical activities with my grandkids now - the 5 year old wants to do his own triathlon! I can ride my mule again, which is wonderful and my all time favorite activity. This summer has been wonderful - I have not been hot! In fact I carry a sweater with me everywhere and am now the one asking to turn DOWN the AC. I am comfortable at 80 degrees F, where as before I couldn't handle room temps over 70 - had to sleep with the AC on 68. What a difference 110 pounds of blubber makes! I continue to eat as nutritionally healthy as possible, using whole cooked grains and veggies like sweet potato, pumpkin, butternut squash, carrots to add carbs to the diet. I actually struggle a little to maintain my weight, as my appetite is small and pouch volume is still pretty limited. I've been building a size 10 wardrobe (down from size 24, XXX) and I really don't want to get smaller. My family has been so supportive and I am so thankful for their encouragement. This has been one of the best decisions of my life and a gift I will never take for granted.