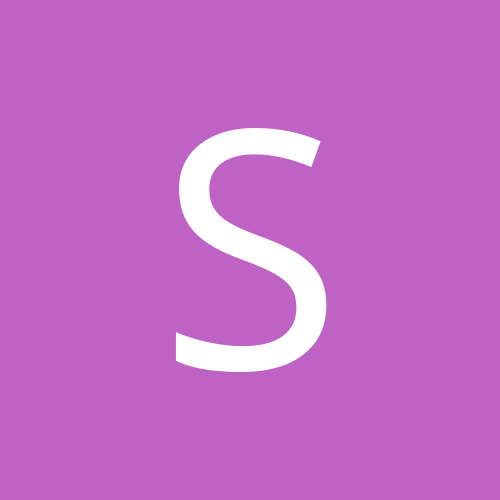 Starr2015
Gastric Sleeve Patients
Content Count

40

Joined

Last visited
About Me
Gender
Occupation
City
State
DaleCruse

reacted to a post in a topic:

7 month update

GreenTealael

reacted to a post in a topic:

7 month update

DanaC84

reacted to a post in a topic:

7 month update

Alpaca55

reacted to a post in a topic:

7 month update

Well I guess I came back to the forum so may as well open with this: Surgery was 8/6/18, I am down from 350 lbs (pre-liquid diet) to 260 lbs (plateau maybe?). I am able to walk more but still do not exercise. If I eat carbs, I am hungry in 2 hours. Nighttime snacking is a thing- nuts nearby help. I get complemented about "how narrow I look" and I blush and hate it. Makes me wonder if it is a negative comment on my past self. I returned to mental health treatment because both positive and negative stress- extra support on journey too. I eat more and sometimes push it... even when I know I shouldn't. Getting tested for IBS/Crohn's/Ulcerative Colitis. Hoping it is not something worse. Need to drop 10 more lbs for a colonoscopy... I AM 33 YEARS OLD I guess overall I am good. Still low energy but have energy at times. Definitely eat a lot less. Smaller sizes are being worn. I do feel better about myself. Surgery cannot fix all your issues. But I shall take this about 90 lbs of weight loss and say to those who are thinking it may fix it all something one of my doctors said. "You had the surgery. It is like being given a winning lotto ticket. It is now up to you to cash it in". I am trying to cash it in. Obstacles are present, mostly my brain, but I will cash it in.

Just wanna say hi. A month has gone by. On soft food but hit a plateau already. Soon to return to work. Some random pain in my lower stomach area (not from overeating). Pushing food because eyes bigger than stomach (that is upper abdomen pain!). Learning the process.

Starr2015

reacted to a post in a topic:

Summer 2018 Surgery Buddies Check In Here!

Mel86

reacted to a post in a topic:

August 2018 sleeve surgery!!

Frustr8

reacted to a post in a topic:

August 2018 sleeve surgery!!

I know! 64 oz? Try 16. Half a shake is accurate. But my surgeon said gotta keep up protein and 64oz water. Crazy.

Starr2015

reacted to a post in a topic:

August 2018 sleeve surgery!!

ChellNC

reacted to a post in a topic:

Summer 2018 Surgery Buddies: POST-OP Discussion

They prescribed more zofran but, alas, insurance company said refill too soon (I had 1 week supply after hospital but it is treated as a month refill). So, I am left with just my anti spasmodic and tylenol and gabapentin and protonix.

I try. We bought gatorade because I will actually drink the bottles. I drink more in the afternoon and night, not really eating a meal until about 12pm or later. I am no where near 64 oz but even before surgery I am a chronic nondrinker that paid for it with kidney stones. Towards the later part of the night I tend to try to drink a shake and a gatorade. But I just feel nauseous most of the time whether I eat/drink/nothing.

So now 8 days out of surgery... and I am still mixed. With no weight loss at first appointment, and jumping to pureed because at least i get my protein in, I wonder why I can no longer stomach the shakes. Legit 2 swallows and it hits a wave of spasm pain. Same for soup or jello. But gatorade is okay. If I can only have 2 spoonfuls of something (and it is hard mentally to make it 2 spoonfuls) I really need the protein. And I need to force more water. I just don't always have the urge to eat/drink.

clsumrall

reacted to a post in a topic:

August surgery ppl

I think I am in the same boat as everyone 1 week post-op.... I gulp liquids (but still dehydrated because I don't do it enough). But sometimes I have pain because I think I have too much and other times, none. I did sneak a small snack cup of hummus and it felt like a liquid going down but fuller, I guess would be the word? I am scared because I didn't lose in the first week and I am way under protein, but I also am having trouble making myself drink soups and what not slowly. My VSG may stretch this is so bad! But I am not hungry and definitely am not overeating....

Just an update 1 week out. I gulp my liquids and am dehydrated which is my fault. I am at my 1st post op check in. And I lost 0. After 70% of my stomach was removed I lost nothing. I am eating less but also way under protien and way under liquids. I am having soups because I cant take much more cold things. I don't know anymore. What if I went through it all for nothing. What if I can't change my habits.

Oh no the pain is mostly away 1 week later. Incision area muscle pain yes...because I am coughing. It is major surgery. But you can get through it.

If only my stomach wasnt sending me waves of pain/nausea and I stopped coughing, I could work on my mind. Does anyone else taking liquid tylenol have it hurt them?

Thanks guys, I just wish now that I had someone I could vent to. And when it comes down to it, I am hurt by my Mom who said she was doing the diet with me (she is diabetic so not recommended but she wanted to). I know this is mental more than physical the cravings. I know this is my life now. But as I sit here and drink Big Win Chicken Broth, all I want is pureed next steps because just liquid is not me.

I am so unhappy right now. Yesterday, as we did not have Campbell's tomato soup, I was having progresso tomato-basil soup. it was fine and tasted great with some flash pain while hitting stomach but last night had a lot of stomach pain which continued through today. Made no sense, came in waves, no food in stomach (6 hours later) when this started. Also, the additional pain was no where near incisions but in mid stomach area. Today, I feel blah and run down. Throughout all this all I want is pureed food. Or different soups. and it DOES NOT HELP when your mother, the person you are with, constantly is making 1 or 2 meals daily (pot pie or ravioli) which she knows you love and you can SMELL. Even after you ask her REPEATEDLY to stop, eat cold food, go out, do ANYTHING ELSE. I regret it all. I don't want this anymore. Between the pain, and my brain, and the fact I can't even eat pureed foods for another week, and I am so tired, and feel trapped, and feel like no one in my life cares, I don't want this anymore.

Nighttime med time. Found myself thirsty today. Had a problem drinking the water a little too fast. My stomach likes to give a sharp pain to this. Still gassy even with walking. Still in muscle pain and coughing pain. But the incisions feel okay when left alone.

Had surgery on 8/6/18. Went home from hospital 8/7/18 about 5pm. Even though home, still having gas pains and what not. Hard to lay down or go from laying to sitting/standing. Stomach is super sensitive regarding even liquid tylenol or taking other pills. Trying different shakes/broths/ices to see what reacts better but despite stomach growling from gas, I am not really hungry. And considering I am a poor drinker, this may lead to dehydration so I am working on it!