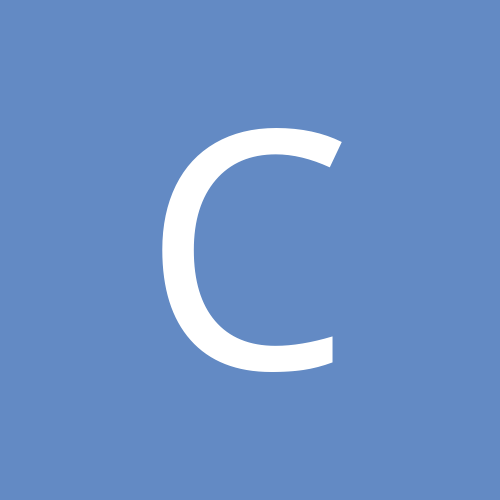 cw19147
Gastric Sleeve Patients
Content Count

11

Joined

Last visited
About Me
Gender
City
State
Zip Code
I'm constantly thirsty too! And I hated water before, now I can't get enough :(

cw19147

reacted to a post in a topic:

How to Start Meal Prepping After Bariatric Surgery

I was sleeved on the first too. Sometimes I do feel like I'm super hungry but it may be because my husband is still eating fast food. Maybe try getting more protein in throughout the day. I found using GenPro flavorless protein helps me to feel full. I don't like the pre-made protein drinks/shakes so being able to add protein to what I actually like helps me to feel full. Also, this is going to sound crazy but popsicles and the P3 snack packs have been a life saver for me.

I'm 11 days post op (10/1) and this is the first day I've felt like myself. I had my 2 week check up today and my surgeon and nutritionist say all is going well. I'm down 20 lbs and was cleared to start stage 4. In my excitement I ate too fast. Got down 4 bites of chicken and it felt wrong. Then I felt sick and threw up. Horrible. Can I just live on shakes and yogurt? I also also got the all clear to exercise but I'm still so fatigued I don't know what I could possibly get accomplished. Anyway, is anyone concerned about getting enough water?

@crankymagpie I am sorry, I do hope you and your family are able to find solace and comfort hugs.

mommytina

reacted to a post in a topic:

October 2018 Sleevers

Cocotein is coconut water enhanced with protein and Premier Protein makes a protein water in few different flavors

JessLess

reacted to a post in a topic:

October 2018 Sleevers

Grapefruit

reacted to a post in a topic:

October 2018 Sleevers

Yes! I feel like I'm behind all day but I've found that sticking with liquids and avoiding pudding, yogurts, etc. helps. I even add protein shake to my coffee. I only drink protein water. The only thing I have that doesn't have protein is popsicles and my nutritionist told me today they count towards my liquid. It's only 3-4 oz but if you have two you've already got one cup down. So I sip water and shakes all day and then make soup which takes me hours to finish but I prefer savory to sweet so I don't mind cold soup since it's breaks the monotony.

I had surgery Monday lots of pain until mid day Wednesday now just occasional discomfort (sudden movements, etc). I'm exhausted though. I walked around my apartment building and was completely winded (I typically walk a lot more). Otherwise, I feel good. Also I never realized how wonderful popsicles are lol.

br3n

reacted to a post in a topic:

October 2018 Sleevers

Thank you! Cheers October sleevers!

October 1 here, I'm kind of freaking out. Oddly enough, surgery isn't what's freaking me out, it's life after surgery that's freaking me out.

Try pickles. Zero calories, tons of sodium. And crunchy.

Good for you! Good luck with everything. Have you tried My Fitness Pal? It's free online and the app is free on your cell phone. You can use the camera on your phone to scan the bar code and it will enter the food/nutrition information for you. You would have to adjust the portions to what you're actually eating, but this is definitely easier and less frustrating than a hand written food journal.