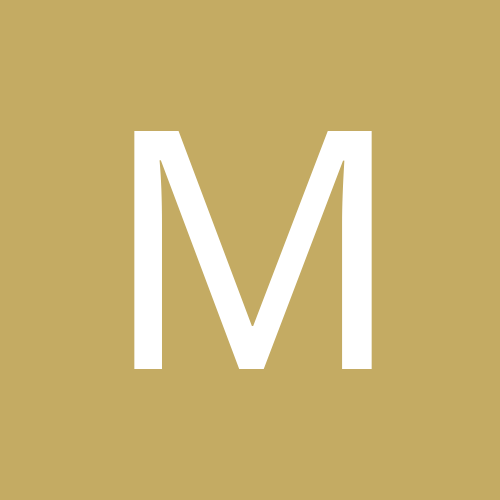 Content Count

15

Joined

Last visited
. Sent from my SM-N950U using BariatricPal mobile app

I don't think the clinic I'm at offers anything other than gastric and sleeve. Mexico offered the MGB, but if I can get insurance to cover, I would rather go that route. Gastric seems to have more cons for me than sleeve.

Islandgyrl

reacted to a post in a topic:

6'1 260lbs High BP Candidate?

Yes. The clinic has befriended me on MyFitnessPal so I just have to log there. I have not changed much in the diet yet. I am going to slowly work on removing caffeine, sodas and some smaller other things. It is a fine line. It makes me nervous. I don't want to fall too low because weight is still an issue for me. I definitely don't want to gain. I fluctuate all over in this weight range. I could go to Mexico to get it done if absolutely necessary, but would rather insurance pick it up if at all possible. With Mexico, it would be a quick process. We would be looking at June and done. Insurance in the states is probably more like 6-8 months and stay within the guidelines. But, 7-8k saved and in my pocket and can get follow up care locally, if needed.

The height threw me off. I had just done a bio-metric screening for work a couple weeks ago and she said 6'1 and 260. I didn't give the real tall stretch when she was measuring. I did wear heavier clothing for this first appointment and keys in the pocket for this first visit. I have to log my food for the next 6 visits and take some nutritional courses/tests online. The nutritionist told me I definitely have to stay above 258 lbs. to stay within the requirements. I hope everything goes as planned.

Starting weight was 269 lbs., 5"11 1/2 at the initial consult. I believe that should put me right at 35.9 BMI. They told me not to do below 258 to make sure I stayed above the 35 BMI number. Now we get to do a sleep study due to my weird rotating shift and a psych eval was scheduled in a couple weeks. I have done nutritional classes to take and 6 office visits. Seems like the ball is rolling. I have the 6 month waiting period for my insurance. My first visit was on March 30th. Not sure when I should be looking at for a ballpark surgery date. I'm hoping possibly late October or November.

That reply was in response to another reply that said with my weight/height I was 40 something percent BMI. All of the online calculators didn't show that for me. She retracted her reply after I commented. Sorry for the confusion.

ProudGrammy

reacted to a post in a topic:

6'1 260lbs High BP Candidate?

elforman

reacted to a post in a topic:

6'1 260lbs High BP Candidate?

Yeah, she's my rock. I've learned tons from watching her journey. She will definitely be my go to. I'm very proud of her. She's lost 83 lbs. so far.

That's awesome. That relieves me a little. Thanks for the info. It makes me nervous because I have no doubt that I will lose on the pre-op diet. It's the yo-yoing that has happened to me throughout my life that bothers me. As I'm getting older, it's getting harder and harder to lose it. The lowest I've ever got to in over 20 years is 205-210 lbs. and that was being very restrictive, 2 hours in the gym almost daily and a manufacturing job on my feet for 8+ hours daily. I hope I can get back to that regimen one day, but I definitely don't have it now.

I was instantly approved in Mexico with Dr. Illian. Mexico would have to be all self paid so I thought I would inquire locally and have insurance pay 100% and be treated here if anything was to go wrong afterwards. The worst they could say was no. They couldn't take away my birthday or anything. I went to the initial session and turned in all the paperwork required for them to review. They called me less than a week later and said I was approved and my insurance was approved. I go this Friday for my first appointment. They said I was sitting right on the 35 BMI mark. I'm not sure how it will go from here, but I'm optimistic. My insurance requires the six month waiting period. I'm not sure if they will make me lose weight or.....? Losing weight would bring me under the 35 number and I'm not sure how that's viewed. Learn as I go. I'll try to update more as I go along. Thanks for asking!

Alex Brecher

reacted to a post in a topic:

Gastric Bypass or Sleeve Prices in Mexico

TGTCEGCC

reacted to a post in a topic:

Gastric Bypass or Sleeve Prices in Mexico

I would love to hear how everything went and your progress afterwards. Keep me updated!

How was your experience? Results so far?

Long story, short. I have an initial consult in the US for weight loss surgery on Friday. I'm 6'2, 255-260 lbs. I don't think I'm going to qualify because I'm a little below 35% BMI and only condition is high blood pressure. If I am, insurance will pay completely. So, I've been doing research for doctors in Mexico. Approved at BariatricPal Hospital MX with Dr. Illan and Angeles Health International with Dr. Lopes Corvala. Dr. Corvala shows a price of $10,950 for the gastric Bypass travel package. No price with Dr. Illan yet. I guess my questions are what would be the right surgery for me and what kind of prices are every one seeing. I don't want to skimp on this type of life changing surgery, but still have to watch the budget and if that means waiting, I'll have to wait.

Ok. I will be attending an information event next week to get further info. Just wasn't sure if I would be wasting mine and their time. Kinda nervous on how they would look at someone with my stats. Thank you.

Weird, all of the BMI calculators I have used online show a little under the 35 mark. That was the reason for my question on being able to qualify. Am I seeing or reading the charts wrong?

Looking for advice or recommendations. 6'1, 260 lbs. I have high blood pressure. No other documented conditions. Never had a sleep study, etc. I have anxiety and moods are up and down daily. Family has a history of being obese. I work a rotating 12 hour schedule which wreaks havoc on an eating regimen. I have tried Keto, low carb/high protein, exercise. It yoyos. I work in a control room in front of monitors for the whole 12 hours. I know it sounds crazy, but it physically fatigues me. I come home dead tired. Wife had gastric bypass 8 months ago and has done perfect and has lost 80 lbs. Father was 525 lbs and had his a few years back and is 240 lbs. now. I am tired of living to eat and would love to get to the point I eat to live. I'm just not sure if I am a candidate for WLS or am I going to be told to stick with trying different weight loss methods until I find one that works? I am going to an initial weight loss consult next week to hear about different options and not even sure if it's something that insurance would approve. I would even consider self pay in Mexico, if I was a candidate. Any advice is greatly appreciated.